Explore the top fishing vacation regions in the Northwest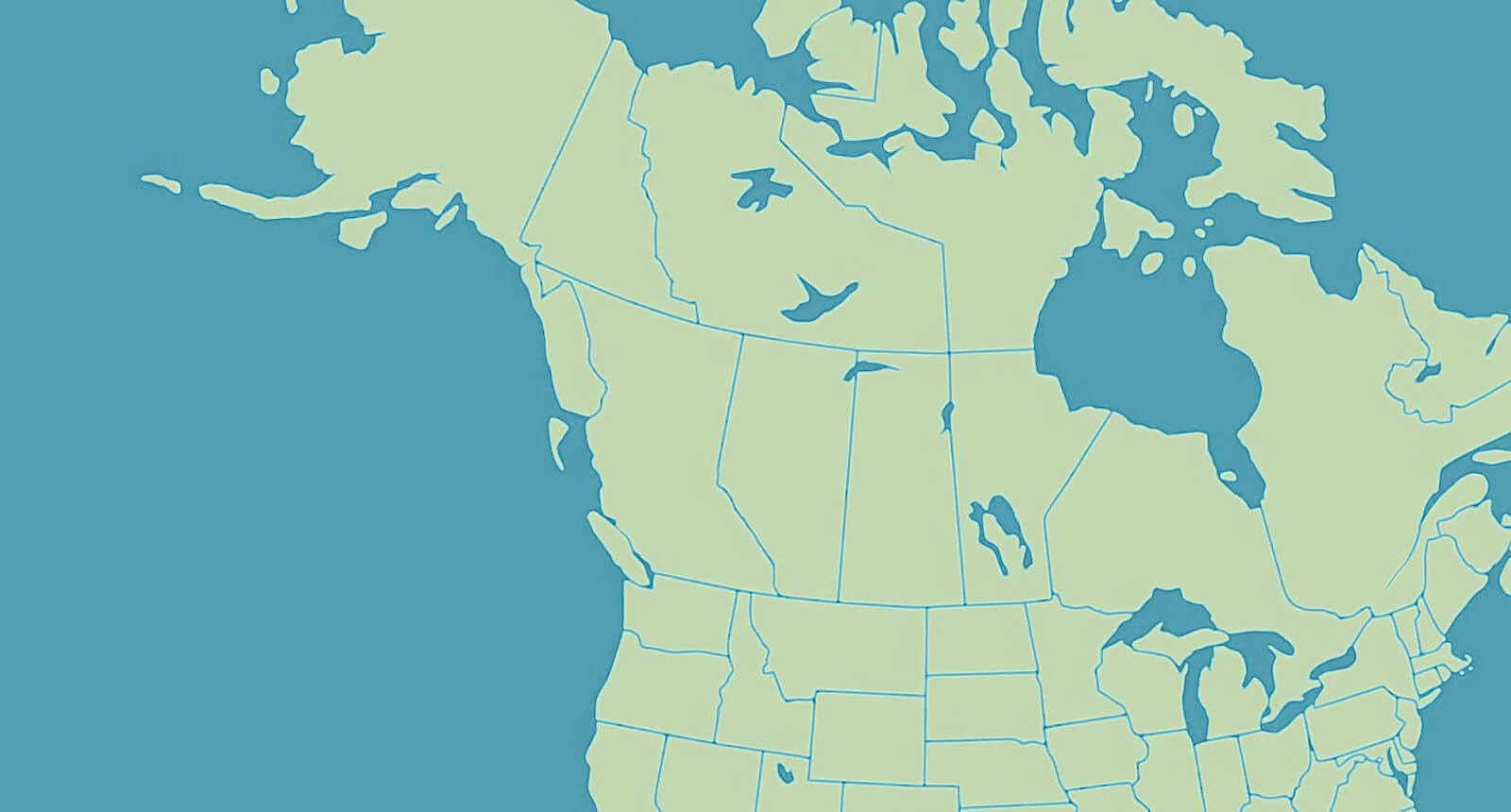 Vancouver Island and the Gulf Islands (BC, CANADA)
1 of 12
Haida Gwaii and the BC North Coast (BC, CANADA)
2 of 12
Southeast Alaska (USA)
3 of 12
Kenai Peninsula (Alaska, USA)
4 of 12
Kodiak Island (Alaska, USA)
5 of 12
Bristol Bay (Alaska, USA)
6 of 12
 Alaskan Interior (USA)
7 of 12
BC's North and Central Interior (CANADA)
8 of 12
Southern Interior BC (CANADA)
9 of 12
Yukon (CANADA)
10 of 12
Northwest Territories (CANADA)
11 of 12
Saskatchewan (CANADA)
12 of 12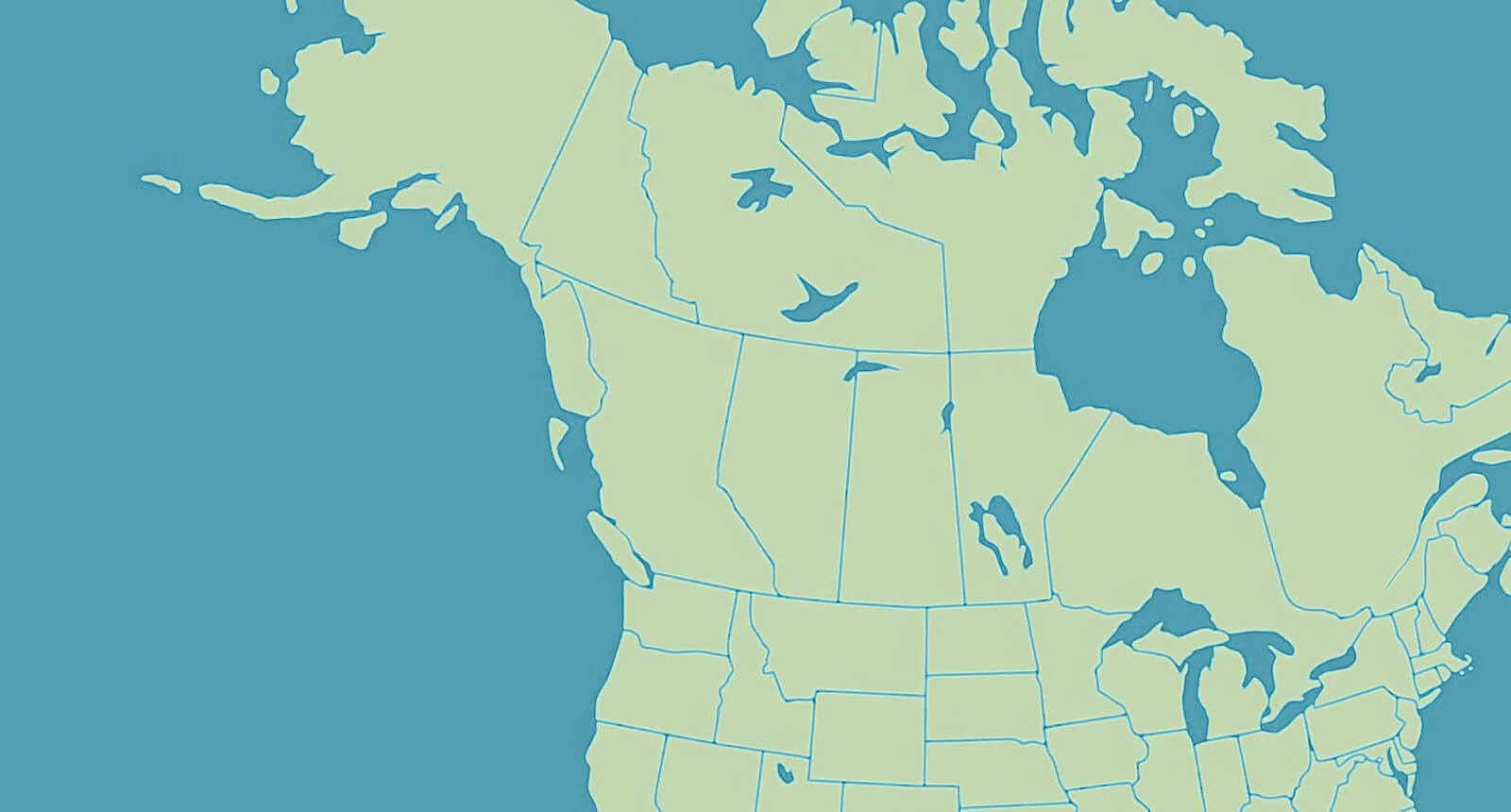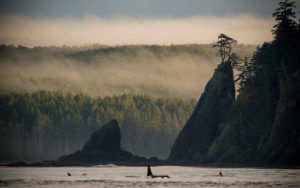 Haida Gwaii and the BC North Coast
Perched on the very edge of the continental shelf off the northwest coast of British Columbia are the "misty isles" of Haida Gwaii, formerly known as "the Queen Charlotte Islands". Because of its isolation and unique biodiversity, Haida Gwaii is considered to be the "Galapagos Islands" of the Pacific Northwest. Sheltered from the open Pacific, these fishing grounds produce an abundance of fish over the course of the summer that rivals any locale in Canada or the US.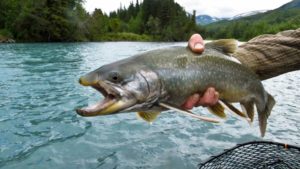 Kenai Peninsula
What makes the Kenai Peninsula such a sought-after fishing location is its sheer abundance of water. Rivers, lakes, fjords, bays and open ocean provide countless options for both saltwater and freshwater fishing vacations, with charters available at ocean and river fly fishing lodges. The Kenai Peninsula's river infrastructure supports some of the world's most plentiful salmon runs as hundreds of thousands of salmon make their way into the area's waterways to return to their natal streams.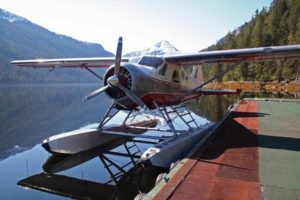 Southeast Alaska
Southeast Alaska (also known as "the Panhandle" or "the Inside Passage") is a long, narrow coastal strip of land stretching nearly 500 miles from Ketchikan in the south to Yakutat in the north. It's known for its fjords, mountains, maritime climate, old growth spruce and hemlock forests, glaciers, and of course, the fishing! It includes over 1,000 islands strung just offshore westward from the mainland. Most of the towns in Southeast Alaska can only be reached by plane or ferry.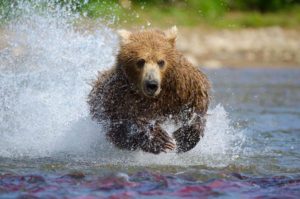 Kodiak Island
If you're looking for a remote fishing destination that is out of the ordinary, Kodiak Island is an exceptional choice for your next Alaska fishing vacation. The only way to get to Kodiak Island is by plane or boat and the public road system on the island is minimal. You'll enjoy the lack of crowds, dramatic landscapes and some of the best salmon and halibut fishing in the world.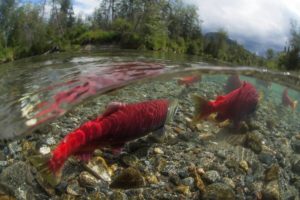 Bristol Bay
Bristol Bay is tucked between the Alaska Peninsula and the most eastern part of the Bering Sea. There are several rivers that flow into the bay that receive populous runs of all five species of salmon: red (sockeye), chum, silver (coho) and king (chinook) and pink salmon. The abundance of fish in these waters make Bristol Bay an ideal destination for your Alaska fishing vacation.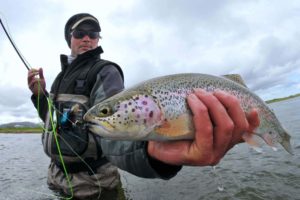 Alaskan Interior
If it's a remote Alaska fishing vacation you're after, you'll find yourself far from the crowds and close to nature in Alaska's interior. This region makes up for nearly 80 per cent of Alaska and is home to the state's largest river systems. Surrounded by wildland, these rivers, along with a network of streams and lakes, are teeming with many species of fish including Dolly Varden, northern pike, arctic grayling, salmon and more.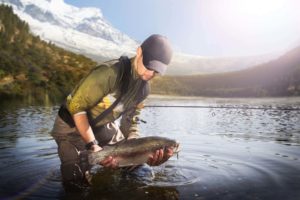 BC's North And Central Interior
The north and central interior of beautiful British Columbia is an immense wilderness that offers countless lakes and rivers filled with a diverse range of fish. The region is vast and varied in landscape, from thick forests and rolling hills to golden plains and rocky peaks. The nutrient-rich eco system, crystal clear lakes and plentiful rivers make this region ideal for your BC sportfishing vacation. While you're pulling in fish after fish, the exceptional scenery will take your breath away.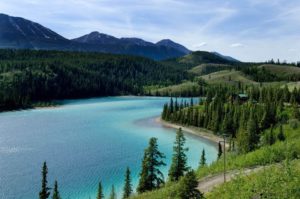 Yukon
The Yukon is known as Canada's "land of the midnight sun". In June and July, you'll experience round-the-clock daylight, which means round-the-clock fishing opportunities. Later in the summer and into the fall you will be treated to the most beautiful light show on earth: the Aurora Borealis, also known as the Northern Lights. From rugged mountains, hills covered in thick forest to crystal clear lakes and raging rivers full of fish, this piece of paradise is an angler's dream.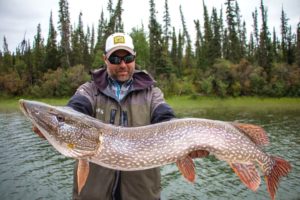 Northwest Territories
Canada's Northwest Territories is a great area of land scattered with countless expanses of fresh water. This Northern Frontier is scarcely populated and made up of mostly untamed wilderness. There are colossal rivers, trickling streams and hundreds of lakes, most without names, that are teaming with fish. With so much water and so few people, the fishing is fantastic and you'll likely get the all the fishing you want, all to yourself, on your Northwest Territories fishing vacation.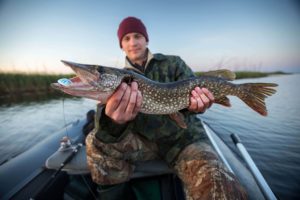 Saskatchewan
Saskatchewan is home to over 100,000 lakes and rivers, providing an abundance of freshwater fishing opportunities throughout the entire province. You'll experience wide open vistas, tranquil lakes, rushing rivers and spectacular sunsets in the "land of the living skies". Expect to catch massive Northern pike, walleye, Arctic grayling, whitefish, goldeye, lake trout, rainbow trout, brook trout and many other species on your Saskatchewan fishing trip.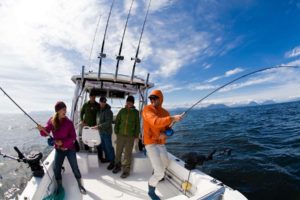 Vancouver Island and the Gulf Islands
Surrounded by the rich waters of the Pacific Ocean, Vancouver Island–recognized by Condé Nast Traveller magazine as the "Top North American Island" for seven years in a row—is known worldwide for its saltwater and freshwater fishing. Fishing can best be described with words like "variety", "quality", and "accessibility".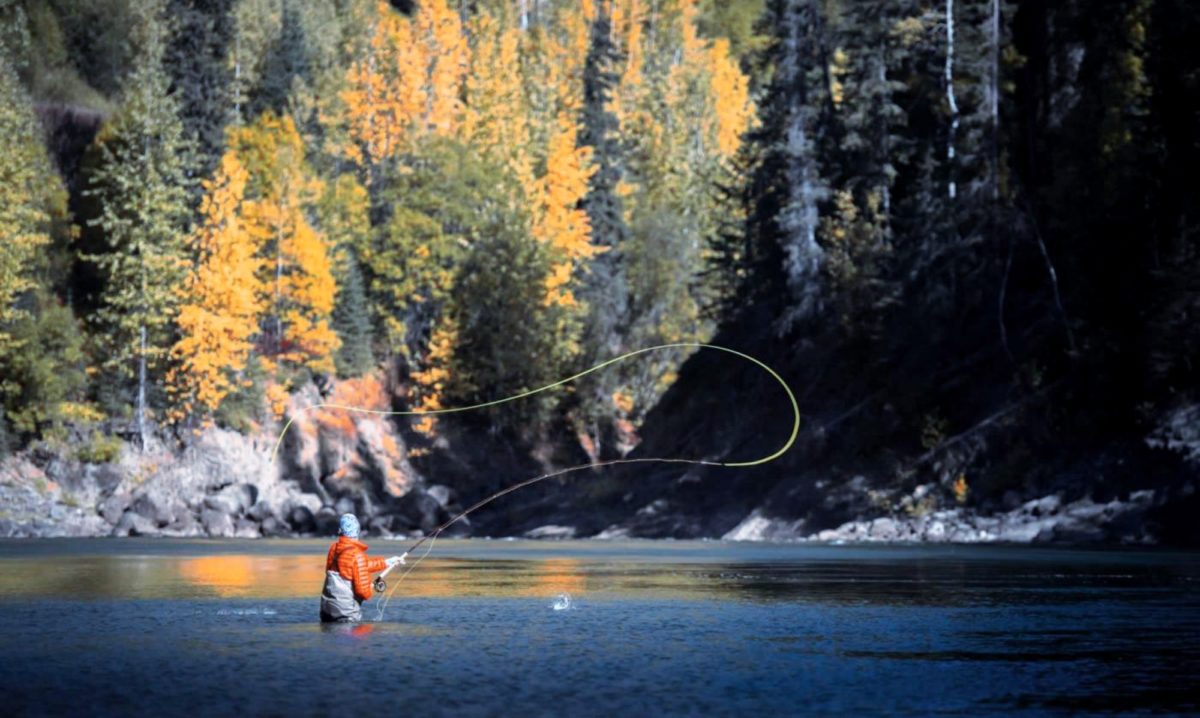 Southern Interior BC
British Columbia's southern interior regions offer hundreds of spectacular world-class lakes and rivers. The climate is very tolerable year round, so fishing can be enjoyed in all four seasons. Beside salmon fishing in summer and fall, anglers have many opportunities to target steelhead, coastal cutthroat trout, bull trout and dolly varden.