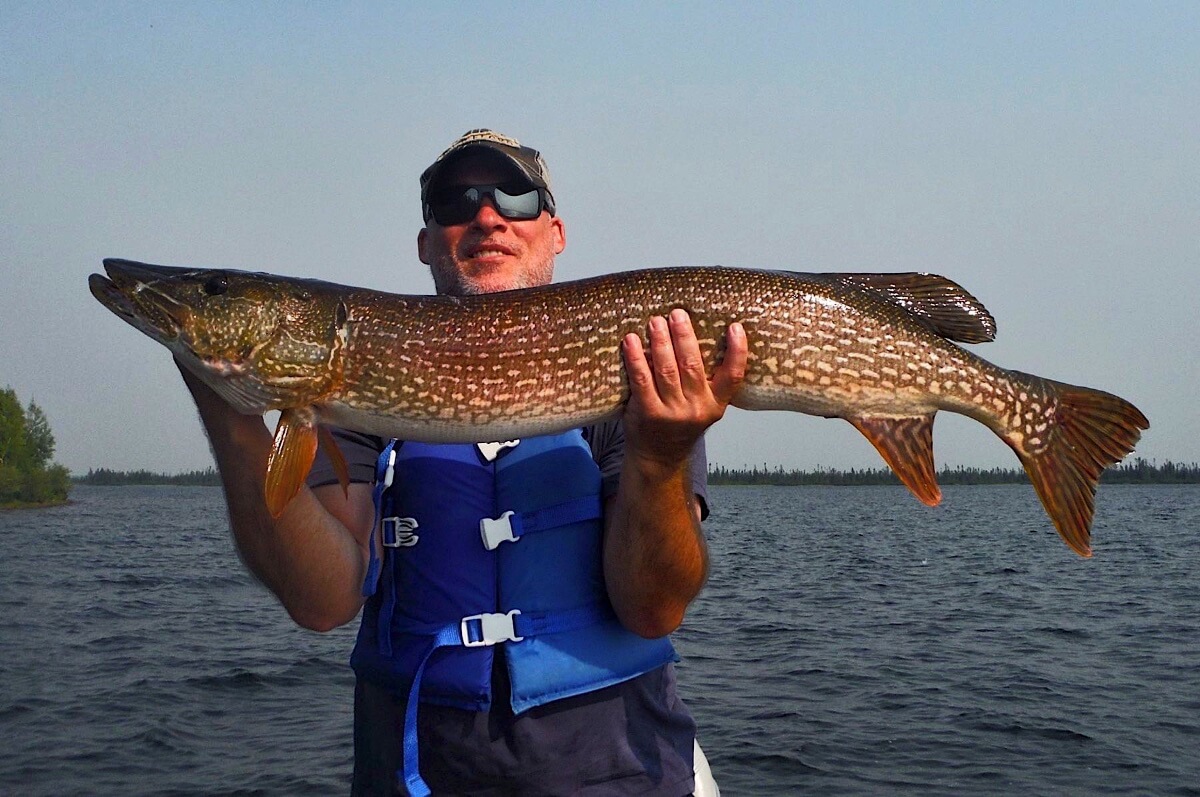 Saskatchewan is home to over 100,000 lakes and rivers, providing an abundance of freshwater fishing opportunities throughout the entire province. You'll experience wide open vistas, tranquil lakes, rushing rivers and spectacular sunsets in the "land of the living skies". Expect to catch massive Northern pike, walleye, Arctic grayling, whitefish, goldeye, lake trout, rainbow trout, brook trout and many other species on your Saskatchewan fishing trip.
While many lakes and rivers are easily accessible by vehicle, and some located close to major centres like Saskatoon and Regina, Northern Saskatchewan offers a remote fishing vacation for anglers looking for a more adventurous fishing vacation. This northern wilderness boasts huge lakes and a multitude of rivers and streams teaming with fish. Whether you choose to head out on your own, hire a guided fishing charter or splurge on an all-inclusive fishing lodge, your Saskatchewan fishing trip will be one to remember.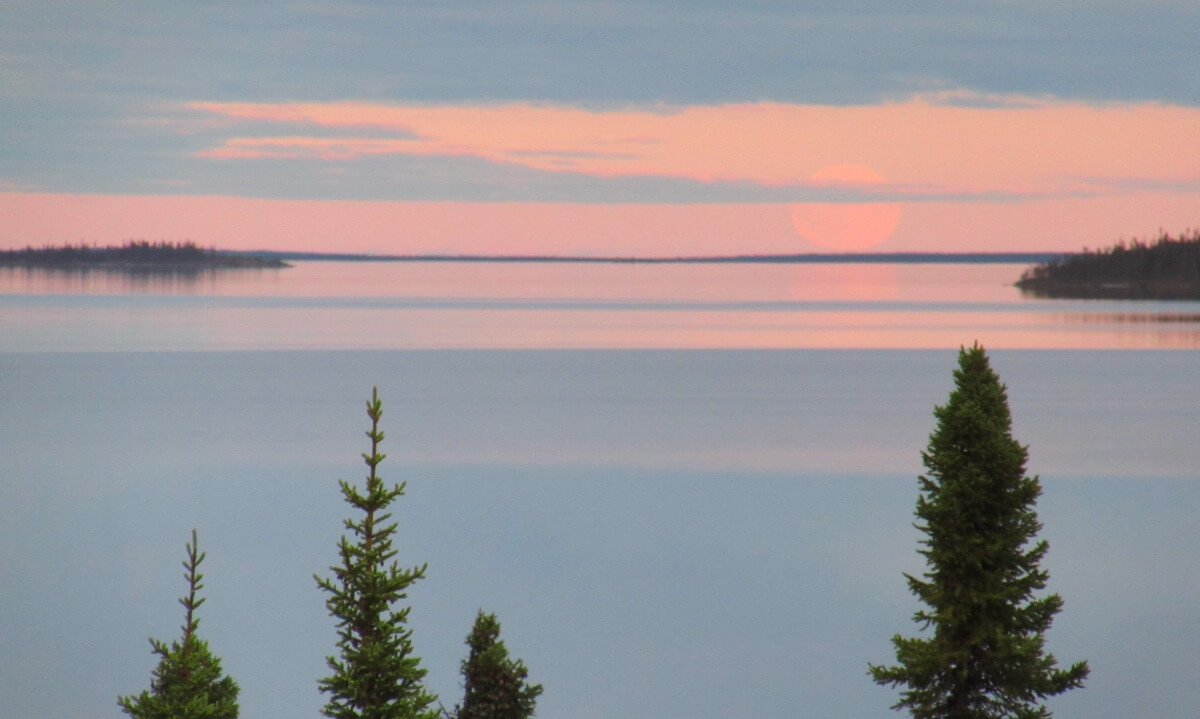 Reindeer Lake is one of the best wilderness fishing destinations in the region and offers a variety of all-inclusive fishing lodges, fly-in fishing and guided fishing options. It is the second largest lake in the province and the ninth largest in Canada, surrounded by unspoiled wilderness and full of freshwater fish. Nearly 100 streams and rivers connect with Reindeer Lake, making it a dream for anglers and a renowned reputation for one of the best fly-in freshwater fishing destinations in Canada.
If you want to haul out a trophy Northern pike or monster lake trout, you'll find success in Reindeer Lake's vastness and depth. Local fishing guides report that guests catch pike between the 40 to 50-inch range and lake trout over 20 pounds or more. The lake also has thousands of islands on it, providing sheltered fishing spots and ensuring your fishing vacation will be productive no matter what the weather brings. You can also catch walleye, perch, whitefish, burbot, and Arctic grayling on your Reindeer Lake fishing trip.
While Reindeer Lake is a popular spot, it's not the only one. The northern region is speckled with thousands of lakes and water ways, including Milton lake in the farthest north and other incredible fly-in fishing destinations. Because these destinations do not see much traffic, there are fishing spots that have been virtually untouched by anglers. You will have to book a guided fishing excursion to access these lakes and rivers, but it is well worth the effort. You'll love the pristine wilderness, wide open waters and intense fishing action here!
Fish, Play & Stay in Provincial Parks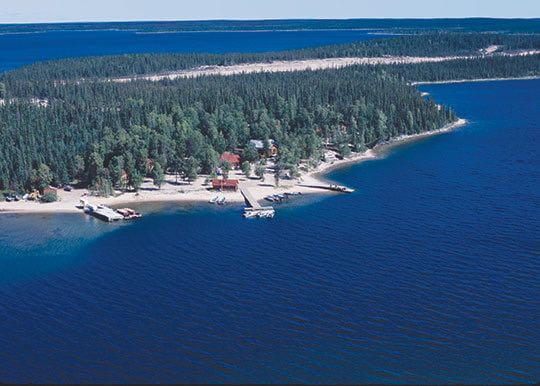 Saskatchewan's Provincial Parks offer a range of recreational activities for outdoor enthusiasts, with many located closer to cities and towns. From camping, hiking, canoeing, kayaking and fishing, it's no wonder visitors flock to these beautiful sites. Here's our top picks for your next fishing vacation:
Lac La Ronge Provincial Park: This beautiful park is a 4-hour drive from Saskatoon or 6-hour drive from Regina, offering visitors a taste of Saskatchewan's spectacular north with less distance traveled. It is in the Churchill River system and with nearly 100 lakes and more than 30 canoe routes in the park, it's no wonder paddlers and anglers flock here to catch their limits of walleye and pike. Here you'll also find family-friendly campgrounds, boat launches and hiking trails.
Danielson Provincial Park: Located on Lake Diefenbaker, a reservoir lake formed by the Gardiner Dam and the Qu'Appelle River Dam, Danielson Provincial Park is a great summer destination for families. It offers some of the best shore fishing in the province. Haul up trophy rainbow trout or go for a line-up of other fish species including walleye, pike, lake trout, perch, goldeye and many others. Kids will love playing on the wide sandy beaches, hiking along the Trans Canada Trail or visiting the Gardiner Dam, the largest earth-filled dam in Canada.
The Blackstrap Provincial Park: Though it's a man-made lake, this fishing trip destination is popular for weekend or day trips. It's just 30 minutes from Saskatoon, has a great campground, sandy swimming beaches, grassy areas for picnicking and a boat launch on the east side of the lake. Blackstrap lake holds walleye, pike, perch, burbot, whitefish and suckers.
Cypress Hills Interprovincial Park: It's a little in Saskatchewan and a little in Alberta, making Canada's first-ever interprovincial park! Located in Saskatchewan's southwest corner, this pretty park offers lush forests, sweeping prairies and picturesque hills. Not only are there campgrounds, hiking trails and amenities like a swimming pool and zipline, Cypress Hills offers some of the best trout fishing around. Fly fish for rainbow and brown trout in Battle Creek or Loch Leven for brook and cutthroat trout fishing. This fishing vacation destination will become a family favourite.