Surrounded by the rich waters of the Pacific Ocean, Vancouver Island is one of the largest populated islands in the world, and offers a range of landscapes: from dramatically rocky coastlines, sheltered bays, deep lakes, hills lined with vineyards to snow-capped mountains, ancient rainforests and the sandy, windswept beaches.
Vancouver Island is known worldwide for it's fantastic freshwater and saltwater fishing. A fishing vacation on Vancouver Island can best be described as quality, varied and accessible. From Victoria, which was named the number 3 city in Canada by Condé Nast, in the south to the rugged fishing town of Port Hardy in the north and Ucluelet and Tofino on the west coast, you are never more than a few minutes away from quality angling opportunities and accommodating fishing lodges.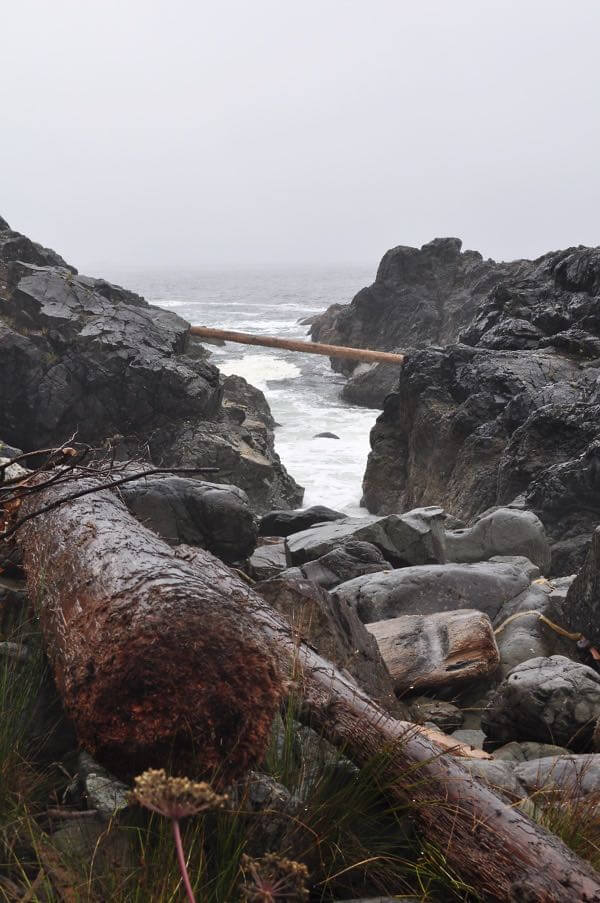 The west coast of Vancouver Island in particular offers very productive salmon and halibut fishing charters. West coast fishing guides will tell you that most of their guests catch their limit in chinook (king) salmon with fish weighing 20 pounds or more being the norm. It's common for Vancouver Island fishing charters to go for both salmon and halibut in the same trip. You can also expect to catch ling cod and a variety of rock fish.
The best time to come to the west coast of Vancouver Island for salmon fishing is June through September. Though the chinook (king) salmon fishing may have slowed down in late summer and early fall, many welcomed runs of sockeye (red) salmon head into the region this that time of year. Late summer is also a better time to fish for coho (silver), chum and pink salmon.
Port Alberni is located midway to the west coast from the east coast and is nestled on a long inlet that reaches to the Pacific Ocean at Barkley Sound. The Alberni Inlet is renowned for its spectacular sockeye (red) salmon return in July. This fishery requires you to be on the water before dawn, but like they say, the early bird gets the worm (and their limit's worth of delicious sockeye salmon!)
You can try your luck at landing a Tyee salmon off the east coast of the island near Campbell River. Tyee means "the Chief" in the region's indigenous language and it the name given to salmon caught weighing 30 pounds or more. Salmon fishing lodges invite you to try to catch one of these trophy salmon to gain entry in the Tyee Club. The largest Tyee caught in the area to date weighed in at 61.5 pounds and was caught in 2013.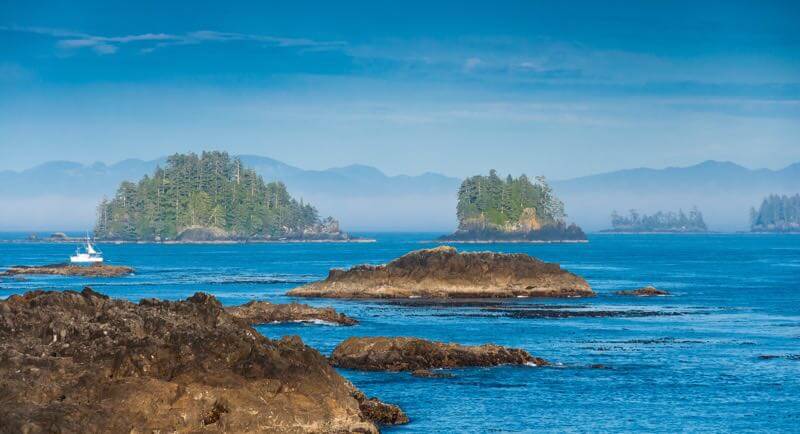 Vancouver Island's southern peninsula enjoys a long season of salmon and halibut fishing. With easy runs to the fishing grounds and consistent fishing nearly all year long, this area has become one of BC's best-kept Salmon fishing secrets. In late summer and early fall, inshore boat fishing for coho (silver), pink and chum (dog) salmon are also available. These can be targeted by a variety of techniques, including fly fishing, lure casting, jigging and trolling.
For freshwater fishing, hundreds of lakes, streams and rivers throughout Vancouver Island offer steelhead, rainbow and cutthroat trout, Dolly Varden and Kokanee. Gold River, Stamp River and Cowichan River are favourites of anglers and are all accessible by car. The island's moderate temperatures mean many of the lakes and rivers never freeze, providing year-round angling, much of it easily accessible.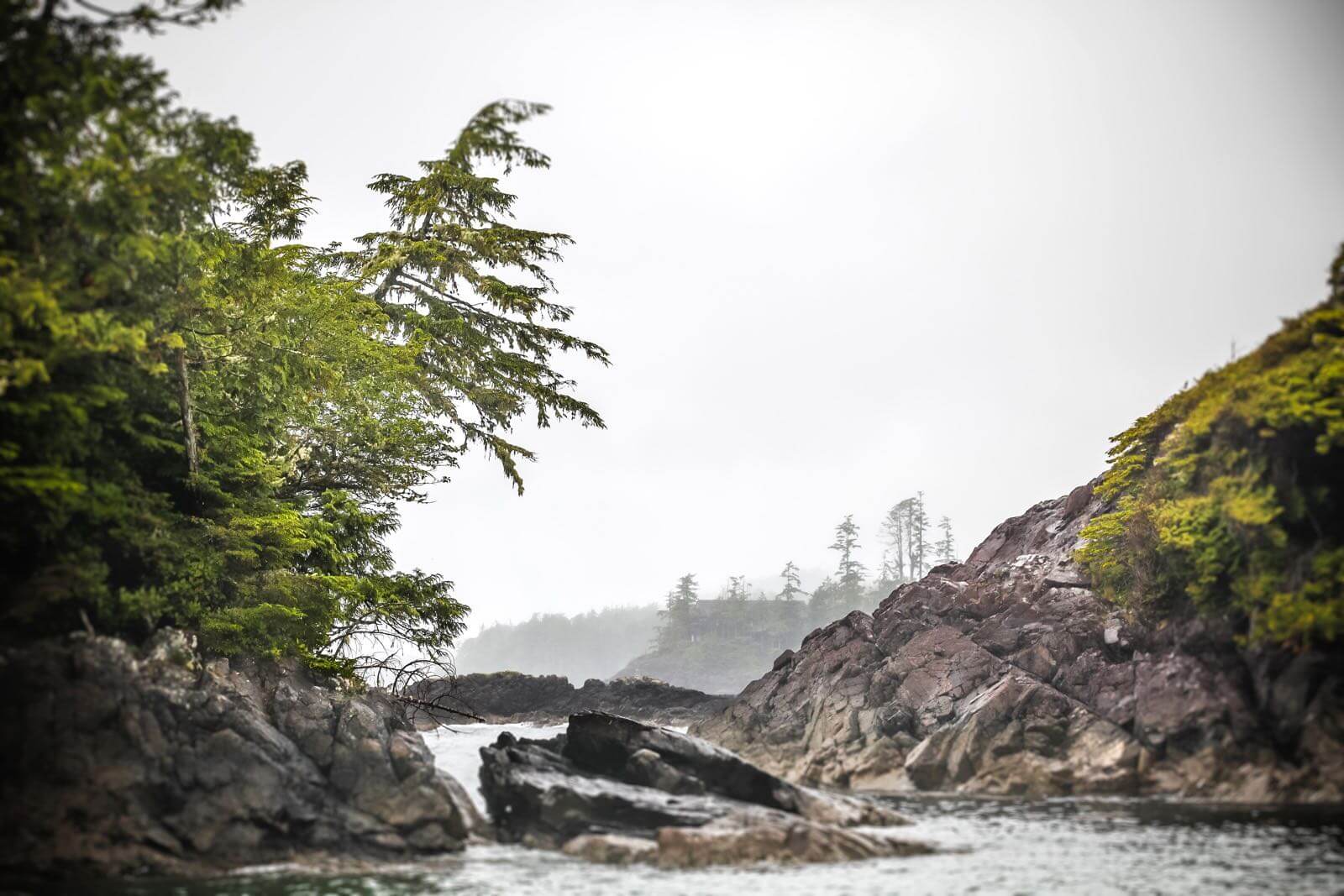 Ancient Forests Meet Long Beaches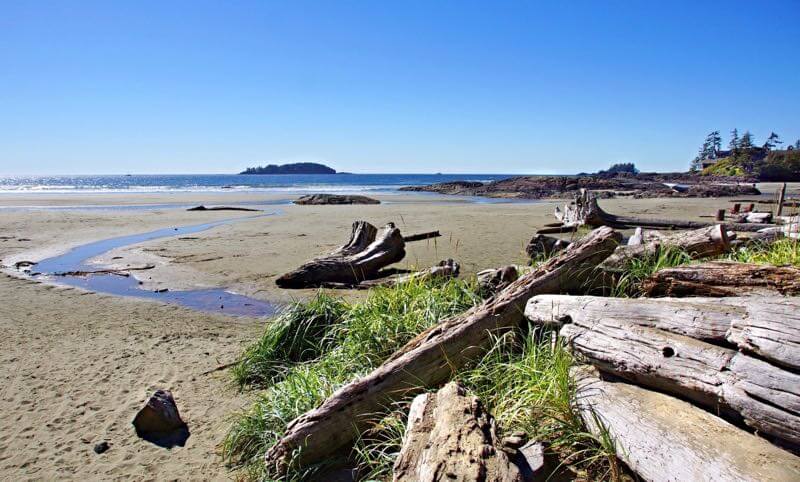 While you're visiting Vancouver Island for your fishing vacation, be sure to make some time to visit the Pacific Rim National Park Reserve. This national park is one of Canada's greatest treasures and is made up of three separate units: Long Beach Unit, Broken Group Islands and the West Coast Trail Unit.
The Long Beach section is easily accessible by car and is located on the west coast of Vancouver Island between the villages of Ucluelet and Tofino. After your west coast salmon and halibut fishing charter, take a drive out to Long Beach and enjoy over 16 kilometres of wild and virtually untouched beach! Pack a picnic lunch, go beachcombing, learn about the regions rich history and culture at the Kwisitis Visitor Centre and see giant old growth cedars and Douglas firs on one of the many walking trails in the park.
The Broken Group Islands is an archipelago of islands located in Barkley Sound. Accessible from the villages of Bamfield and Ucluelet, the Broken Group Islands is a world-renowned sea kayaking destination offering hundreds of islands, rocky inlets, sandy beaches and plenty of wildlife viewing opportunities.
The West Coast Trail stretches 75 kilometres from Bamfield to Port Renfrew. As one of the most famous backpacking routes in Canada, this multi-day trial takes hikers along temperate rainforest, sandstone cliffs, waterfalls, caves, sea arches and beaches.