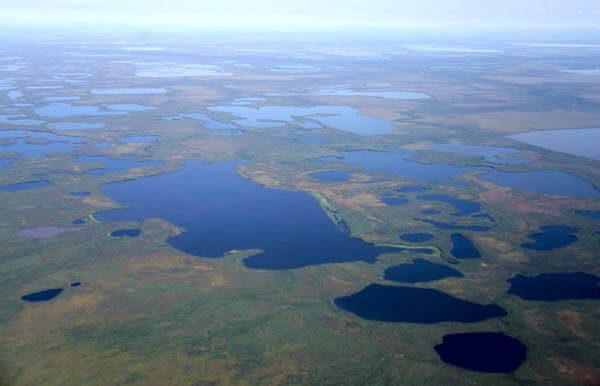 Canada's Northwest Territories is a great area of land scattered with countless expanses of fresh water. This Northern Frontier is scarcely populated and made up of mostly untamed wilderness. There are colossal rivers, trickling streams and hundreds of lakes, most without names, that are teaming with fish. With so much water and so few people, the fishing is fantastic and you'll likely get the all the fishing you want, all to yourself, on your Northwest Territories fishing vacation.
Northwest Territories fishing lodges give access to water bodies that offer angling opportunities for the great northern pike, lake trout, arctic grayling, arctic char, Dolly Varden, whitefish, inconnu, walleye and burbot. Many fishing resorts offer fly-in fishing holidays in the summer months, though you can catch most of these species year-round if you're willing to brave the cold and darkness.
Other than the Arctic Ocean to the extreme north, the largest bodies of water in the Northwest Territories are the Great Slave Lake and Great Bear Lake. Located close to Yellowknife, the small capital city of the territory, Great Slave Lake is the most accessible and popular fishing destination for visiting anglers. You'll find healthy populations of arctic grayling, Inconnu, lake trout and walleye in the lake and in the tributary streams and rivers that flow in and out of it.
The colossal Mackenzie River connects the Arctic Ocean with Great Slave lake, spanning across the entire territory. In this river and its hundreds of tributary streams, you will find spawning populations of inconnu, walleye and whitefish.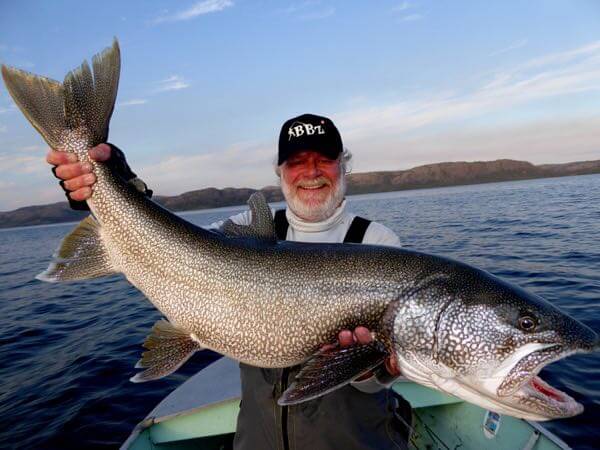 In the larger lakes, including Great Slave Lake and Great Bear Lake, you can land trophy lake trout. Trout over 60 pounds have been caught in Great Slave Lake. The best time to go for these feisty whoppers is in the early spring or late fall when the water is cooler and they are feeding along the surface. You can either troll for lake trout or try your hand at fly fishing.
Mix things up on your Northwest Territories fishing vacation by taking in other outdoor activities like hiking, canoeing, kayaking and wildlife watching. Since the landscape is diversely made up of mountains, rivers, lakes, wetlands, boreal forest and arctic tundra you can observe a wide variety of wildlife. Ask your fishing guide where to go to view species like bears, moose, fox, wild muskox, buffalo, deer, mountain goat and caribou.
Whether you plan on fly fishing for pike, trolling for lake trout or casting for a monster northern pike, you won't be disappointed on your Northwest Territories fishing vacation. Come visit the Northern Frontier—the fish are waiting for you!
Expansive Wildlands Worth Exploring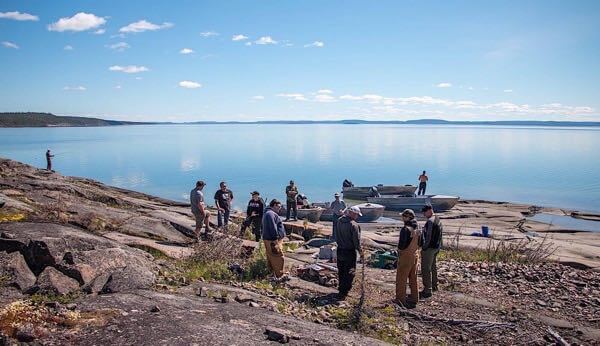 The Northwest Territories has two of the largest national parks in Canada: Wood Buffalo National park which spans into northeastern Alberta, and Nahanni National Park Reserve located within the territory completely. Both have limited road access, but if you can get yourself there, you will be in for a wilderness experience that most only dream of.
Wood Buffalo National Park is the country's largest national park and the second largest national park in the world. It showcases an outstanding example of Canada's northern boreal plains and is home to thousands of free-roaming wild bison. It has been granted World Heritage status by UNESCO, protects one of the largest wild bison herds in the world and is the last remaining nesting area for the endangered whooping crane. It also has the world's largest beaver dam, which can actually be seen from space!
Nahanni National Park is made up of true remote northern wilderness. You'll find deep canyons, gorges, raging rivers and alpine tundra, not to mention a wide array of northern wildlife. The most popular feature of this incredible national park is the South Nahanni River. This river has become popular for fly-in wilderness adventures and sight-seeing. Along it you'll find the Rabbitkettle Hotsprings, 1200-metre-deep river canyons, caves and Canada's famous Virginia Falls which are twice as high as Niagara Falls. Nahanni National Park is also a World Heritage site and, in fact, was the first site in the world to ever earn that status from UNESCO.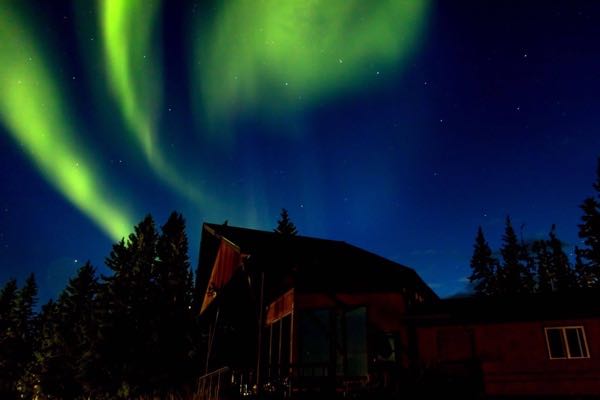 Nahanni National Park is an outdoor enthusiast's haven and has been rated among the Top 50 Places of a Lifetime by National Geographic. Single or multi-day river trips along the South Nahanni River draw paddlers of all abilities and the Cirque of Unclimbables is an irresistible destination for mountain climbers. Hike in the valleys and through mountain passes or take a "flightseeing" excursion to see remote areas few others will ever behold. With a valid Nahanni National Park Reserve fishing permit, you can include a day or two of fishing at the park and try your luck at catching arctic grayling, lake trout, northern pike and whitefish.