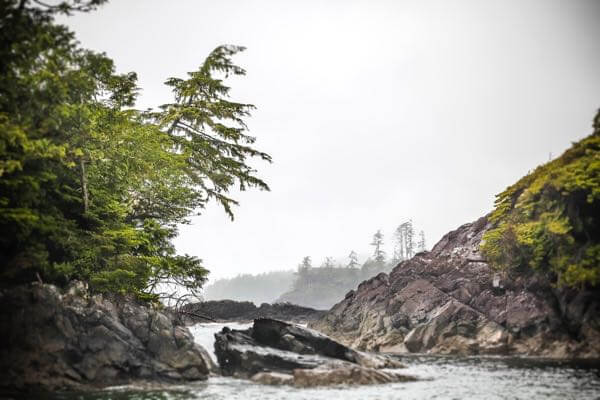 Southeast Alaska (also known as "the Panhandle" or "the Inside Passage") is a long, narrow coastal strip of land stretching nearly 500 miles from Ketchikan in the south to Yakutat in the north. It's known for its fjords, mountains, maritime climate, old growth spruce and hemlock forests, glaciers, and of course, the fishing!
Southeast includes over 1,000 islands strung just offshore westward from the mainland. The Tongass National Forest, the icy Glacier Bay National Park and the Misty Fjords National Monument are just three of the federally designated areas that are found in this area of islands and rugged mountains. Most of the towns in Southeast Alaska can only be reached by plane or ferry.
Southeast Alaska's vast, unspoiled landscape and natural beauty attracts visitors from all over the world, but it is the incredible fishing that brings anglers flocking for an unforgettable fishing vacation. Southeast Alaska fishing is world-renowned, and sport anglers can stay busy year-round fishing for wild trout, steelhead, all five species of Pacific salmon, halibut, lingcod, rockfish and a variety of other species. Opportunities for both freshwater and saltwater shoreline fishing for salmon exist near most towns and cities.
Salmon fishing around Ketchikan is second to none, and Ketchikan is known as the "salmon capitol of the world". The Spring Chinook (King) salmon start showing up in May followed by the summer Coho (Silver), Chum, Pinks and then a fall run of Coho, providing about 4-1/2 months of solid salmon fishing.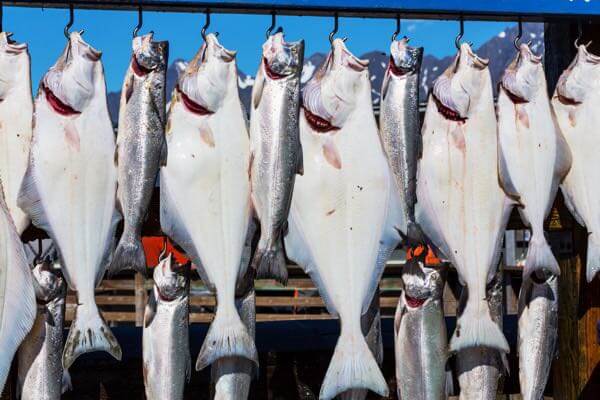 Halibut is especially abundant in Southeast Alaska. Large tides, mass bait fish and huge schools of migrating salmon and cod provide an abundance of food for the giant flat fish to feed on. The inside passages and islands offer calm waters in which to target halibut. While halibut fishing, it is not uncommon to also catch rockfish, pacific cod, ling cod, and other various species.
Unlike neighbouring regions to the north, Southeast Alaska has few large rivers. Instead it has hundreds and hundreds of small, clear streams. With significant amounts of rainfall, nearly every valley has a creek that drains it. Many of them rarely get fished as the sheer number of streams spreads out the anglers.
Most rivers are short, 5 to 10 km (3 to 6 miles) long, and are host to migrations of native trout, char, and salmon. A typical creek starts off in a heavily wooded forest and has fast currents interspersed with pools and undercut banks. As the creek nears its saltwater terminus the gradient flattens, slowing the current and deepening the creek as it winds through a meadow. At the end of the stream is the intertidal zone where the creek depth varies dramatically between high and low tide. As the tide moves in the salmon and trout move in with it. This often provides great fishing for bright salmon and hungry trout.
Freshwater fishing trips feature steelhead in the spring, rainbow and cutthroat trout throughout the summer, Sockeye salmon in late June and early July, Pink salmon in mid to late July and Coho (Silver) salmon in late August through late September.