Fly fishing is a classic American pastime. While there are dozens of flies, lines, leaders, rods, reels, vests and boots out there, you don't have to spend your entire life savings on fly fishing gear. Here are the essentials:
Fly fishing rods are specifically designed for the weight of the fish being caught. They are categorized by weight. The smaller the weight of the rod, the smaller the fish you should be seeking. For instance, a 3- to 4-weight rod would be used in light freshwater to catch small panfish or trout. An 11- to 12-weight rod would be appropriate for heavy saltwater when catching larger species like tuna. Most fly fishing reels have a disc-type drag system that allows you to strip the line off of the reel as needed to manipulate it with one hand and cast with the other.
The line and rod are designed to work together. If you have a 6-weight rod, you will use a 6-weight line along with it. You can easily find the weight of the rod on the shaft. Fly fishing lines also come in an array of colors. This is the prerogative of the fisherman. Some like to see where their line is at all times, while other don't want to introduce a foreign color into the water.
As a fly fisherman, you have the option of using live bait or artificial lures. Live baits usually consists of flies, crickets, leeches and other natural prey of the fish in the area. If you don't have the time or resources to get live bait, you can always use artificial lures, which are designed to mimic live bait and evoke a response from the fish. Flies of varying colors and sizes are used for fly fishing. Remember to size the fly to the size of your fish. If you are having difficulty choosing, ask your local fishing store for help.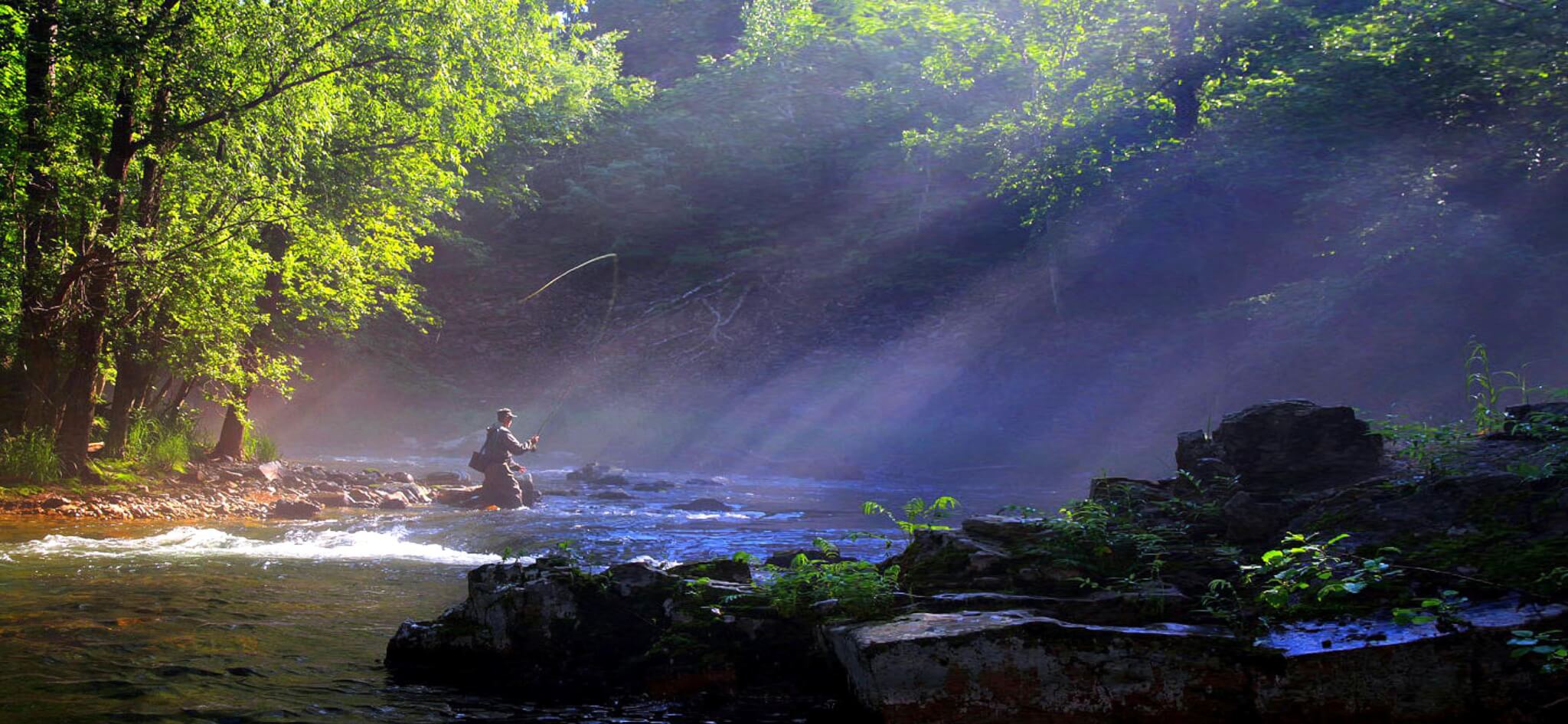 While not always necessary for fly fishing, most fishermen will attest to the need for good waders. It's better to be safe than sorry, especially if you end up venturing further out into the water than you originally planned. Look for options that are waist high or even chest high. These will ensure the water says on the outside of your clothes, where it belongs.
Sturdy, waterproof boots are another essential when it comes to fly fishing. You will venture out into the water at some point, so you want to ensure your toes are protected from the wet and the cold. After all, what is worse than cold, wet toes in soggy socks and boots? Very few things, if you ask us. When shopping for boots, be sure they are waterproof, not water repellent. There's a difference, and it's a mistake you don't want to realize after you're knee-deep in the river.
Any good fly fisherman will tell you that a quality vest is crucial to fly fishing. Fly fishermen often venture out into the water during their trips, so a vest is like a tackle box you don't have to carry. We recommend finding one that is breathable as well as functional. You can find a great selection at a quality outfitter like Carhartt.
Now that you have a list of all the fly fishing essentials, it's time to hit the water. Remember if you are overwhelmed by your options, you can get help from a local fly fishing store. These essentials will help you bring in the best fish. Happy fishing!