Fishing lodges in Bristol Bay Alaska offer the adventurous fly fisherman some of most amazing fishing opportunities in North America. Alaska's Bristol Bay is home to the world's largest salmon run. This sprawling watershed of winding streams and rivers, vast wetlands and tundra, forests of alder and spruce, is referred to as "America's Fish Basket" because it is one of the most productive marine ecosystems in the world. All five species of Pacific salmon—sockeye, king, silver, chum, and pink—spawn and rear in the Bristol Bay watershed, supporting wildlife like brown bears and eagles, as well as human industry and culture.
From rustic fishing camps that are all about hardcore fishing to luxurious off-the-grid lodges, like everywhere in Alaska there is a good selection of fishing lodges in Bristol Bay. With so many options for catching salmon in Bristol Bay as well as rainbow trout, steelhead, cutthroat trout or any of the numerous species available), we poured through our directory of Bristol Bay fishing lodges and compiled a list of the top 10 best fishing lodges in Bristol Bay by analyzing:
uniqueness

customer ratings

quality of food, accommodations, boats and gear

value for the money

reputation

customer service
We'll review and update this list periodically. For now, may we present the best of the best in Bristol Bay Alaska, in no particular order: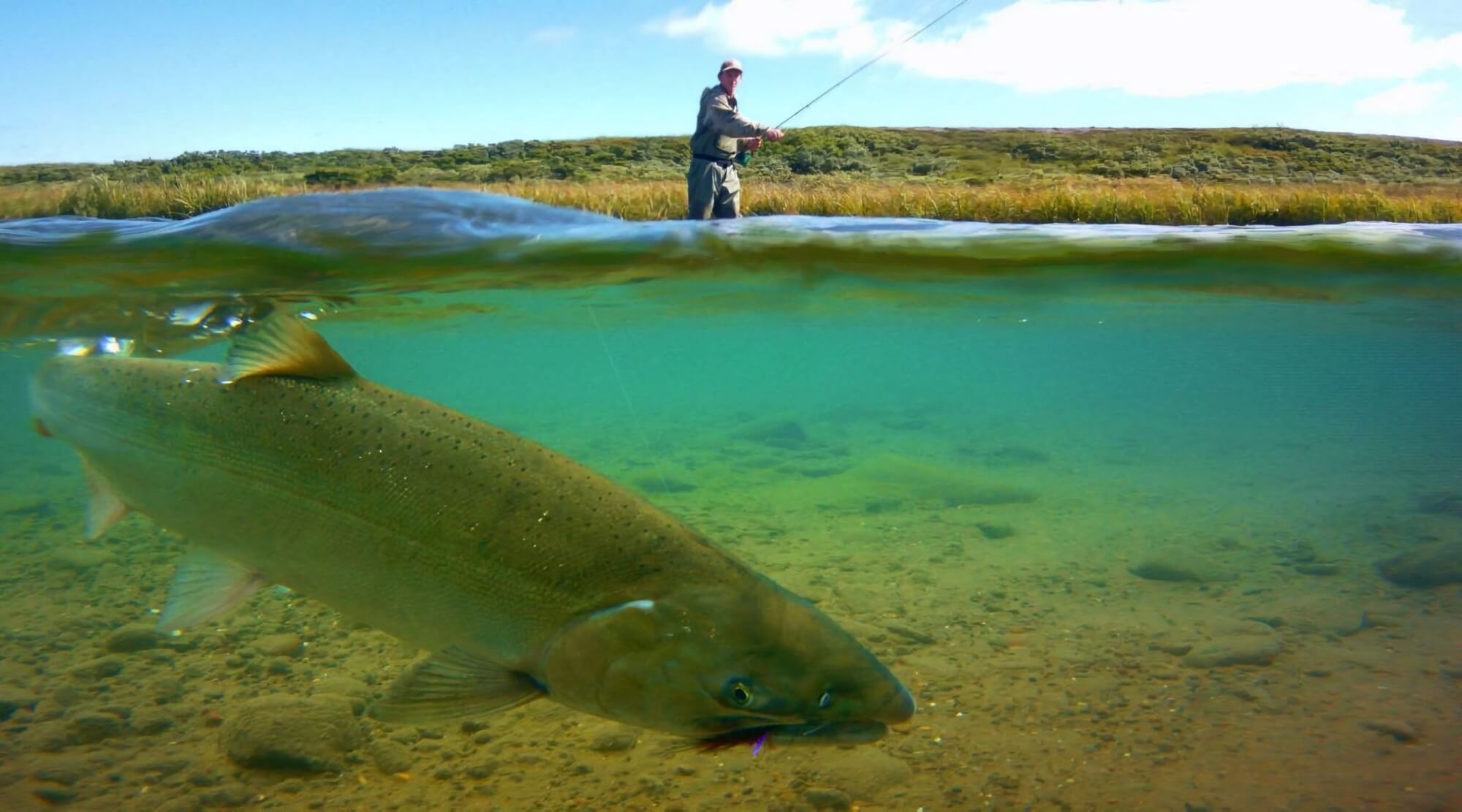 Quite simply, Becharof Rapids Camp is a fly fishing paradise. They have so little fishing pressure on the River with only two small camps on the entire drainage. Float Plane access is limited so you will never feel crowded. They put you in the middle of the world's largest salmon run, in one of the most remote and unspoiled places in all of Alaska. This is Salmon fishing Nirvana.
They have so little fishing pressure on the River with only two small camps on the entire drainage.
Each year only 114 people in the world get to participate in this remote all-inclusive fly-in fishing adventure of a lifetime.
1.5 miles downstream from Becharof Lake (2nd largest lake in Alaska).
800K-1.2 million annual sockeye run.
Alaska Trophy Adventures Lodge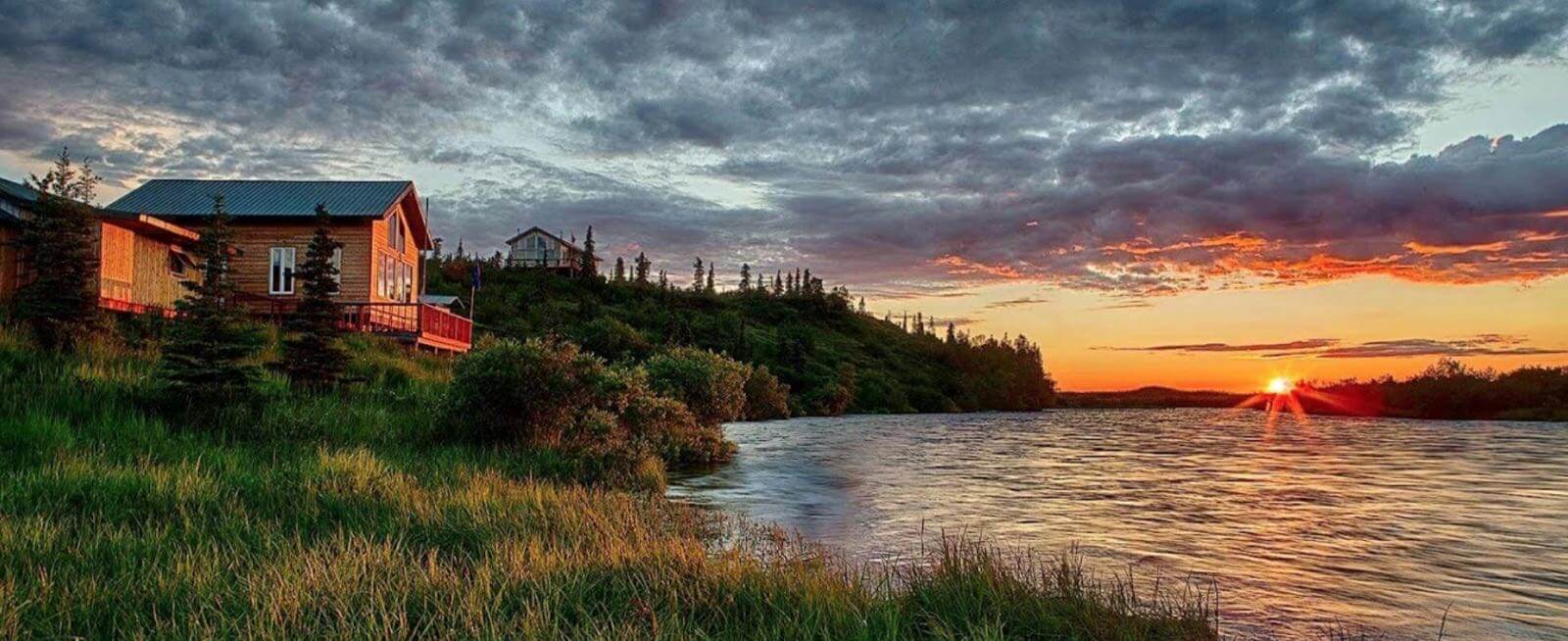 Situated on one of the most iconic sections of the Alagnak river known as the "Upper Braids", Alaska Trophy Adventures Lodge is another really remote lodge that provides a whole lot of luxury, and great prices translating into considerable value. The property consists of 160 acres of prime river frontage, so it's guaranteed to be uncrowded. They are only accessible via bush plane, and have their own landing strip.
Fantastic access to one of the best salmon and rainbow trout fishing rivers in the world.
Luxury surrounded by complete, vast, raw Alaska wilderness.
Close proximity to Katmai National Park –

World's largest protected brown / grizzly bear population.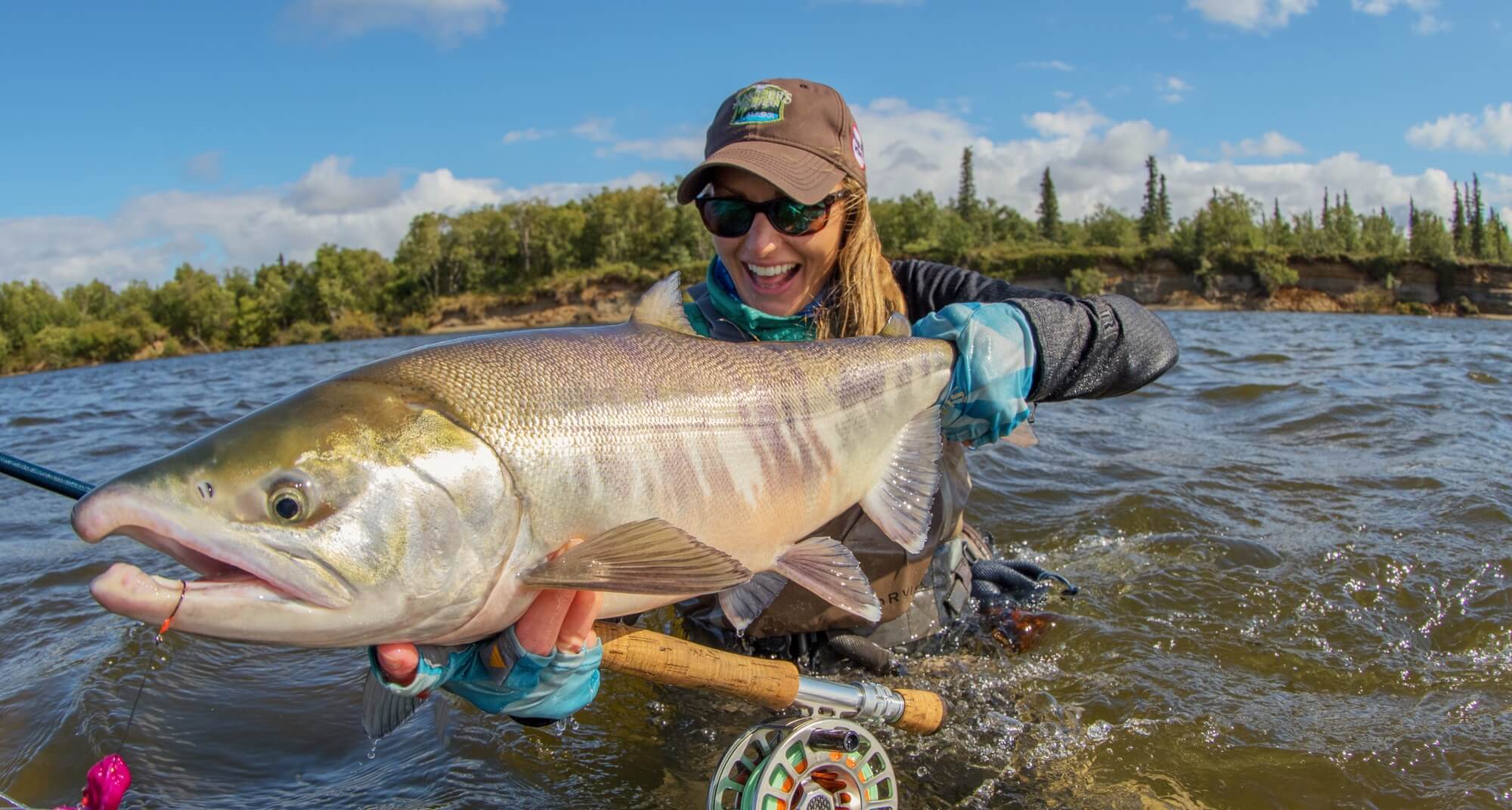 Angler's Alibi is a "high-end" remote fishing camp that doesn't feel like a typical rustic fishing camp. Tents that feel like a building (carpeted wood floors!), electric perimeter fence and fantastic food prepared by world-class chef. We especially like the low 2:1 guest-to-guide ratio. Their location on the tidewater section of the Alagnak River means great fishing right off the shoreline and the dock.
Their location is remote – no roads or crowds…just unbelievable fishing, spectacular scenery, and an abundance of wildlife.​
Angler's Alibi is located on the tidewater section of the Alagnak River. This location allows for great fishing right off our shoreline, even right off the dock!
The Bristol Bay Watershed is the only designated trophy trout area in the state. Angler's Alibi guests can target trout on the fly in this world-class watershed—a must for any angler's bucket list.
Alaska Rainbow Adventures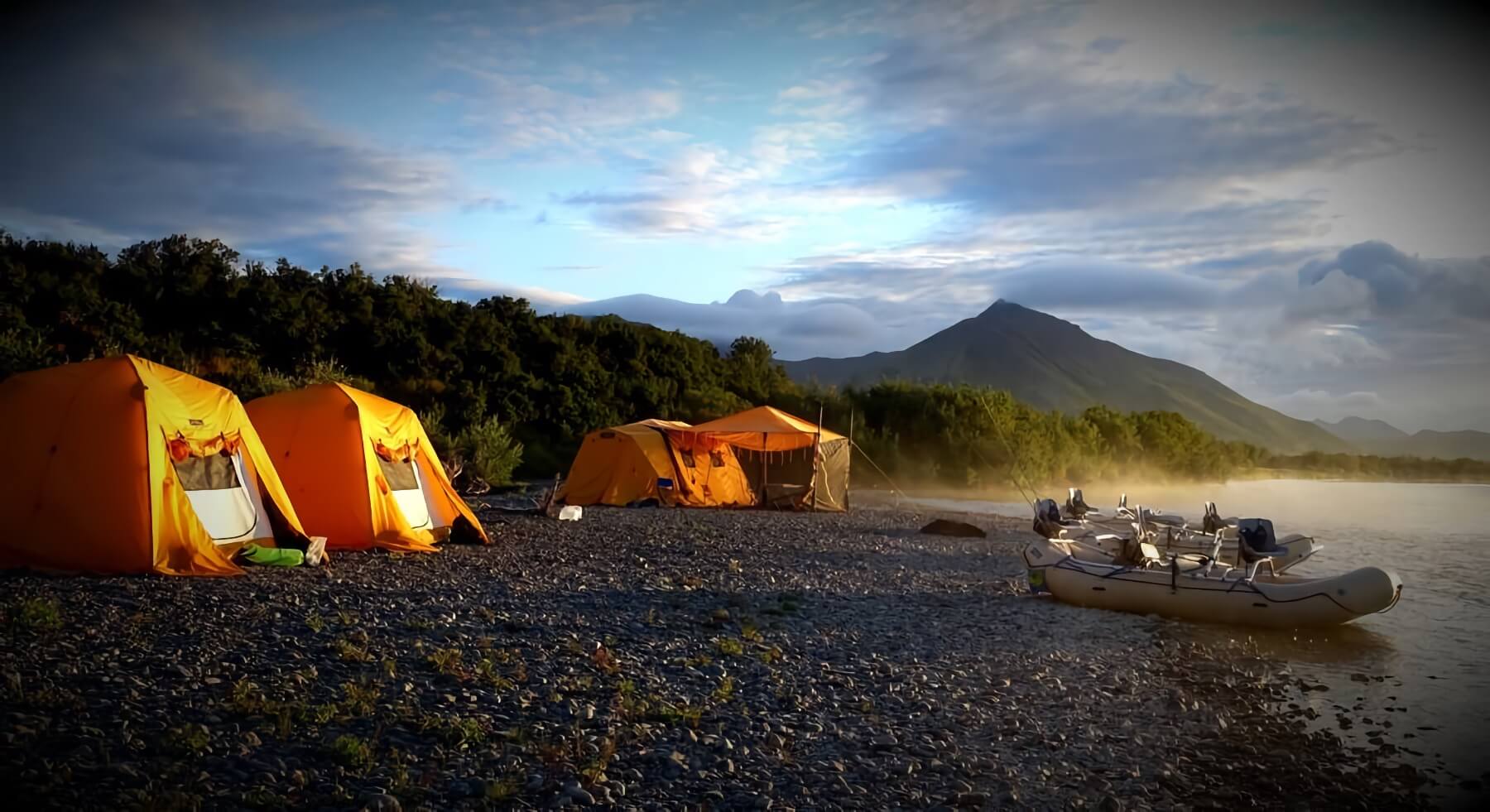 These multi-day wilderness float fishing trips are for the hard-core anglers (of all experience levels) who demand world-class freshwater fly fishing with extraordinary attention to detail and some of the finest guides in the business. Fish on remote rivers (Arolik, Kanektok, Goodnews, Togiak, Alagnak, Moraine and more) at the peak of the salmon runs or during times when availability is highest for native species like the rainbow trout. You'll also have increased time on the water (after all you couldn't be any closer to the fishing as you'll camp right on the river at the best available fishing holes) and cover more water, where jet boats and airplanes simply cannot go.
They offer premier multi-day wilderness float fishing trips on Alaska's best waters.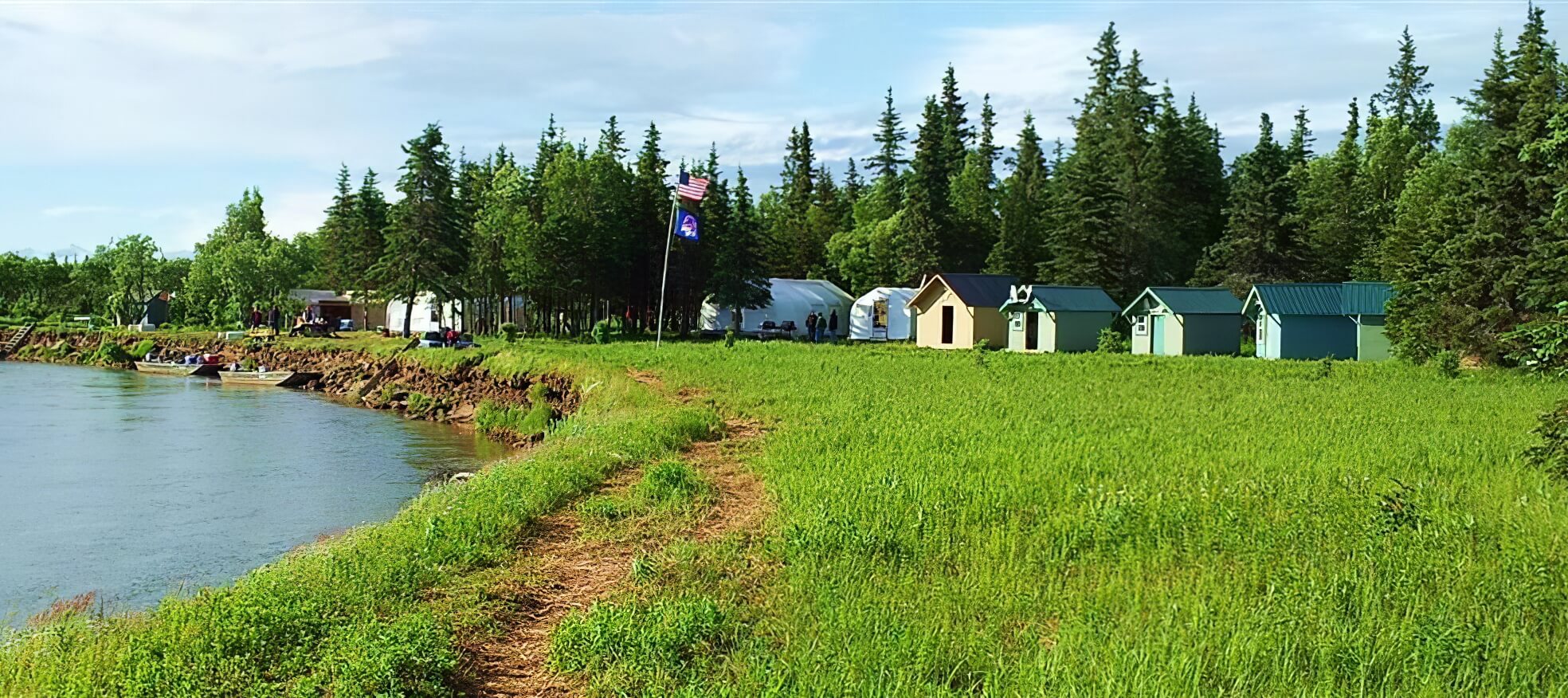 In a remote location on the Nushagak River in Bristol Bay, Alaska. The Nushagak River is home to one of the the largest King Salmon runs anywhere in Alaska. River King Outfitters provides mind blowing, uncrowded, world class fishing on traditional tackle & on the fly.
The Nushagak River is home to the LARGEST King Salmon run anywhere in the state of Alaska! With other regions in Alaska battling depleted salmon runs and large crowds why fish anywhere else?
Their remote location on the Nushagak River provides mind blowing, uncrowded, world class fishing on traditional tackle & on the fly.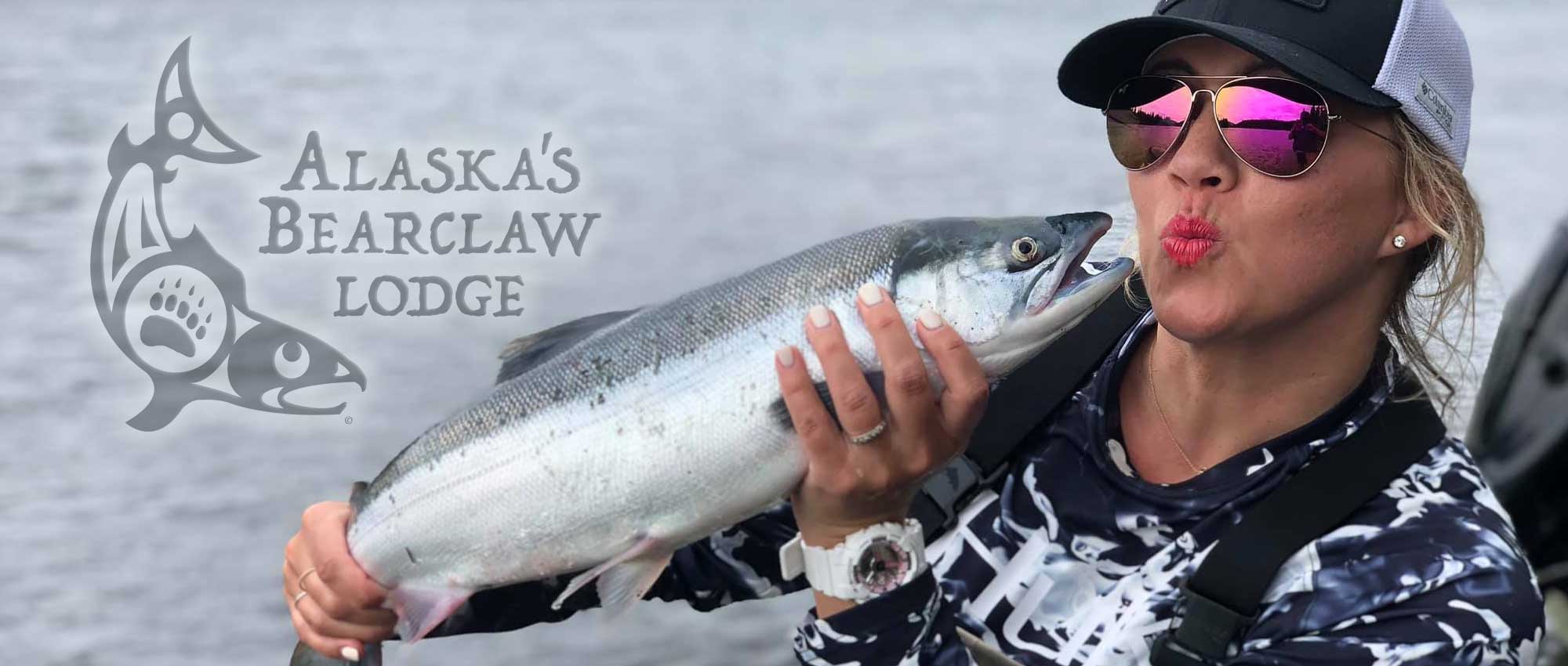 Bearclaw Lodge is in Bristol Bay and is a full-service, family-owned lodge in Alaska that offers the finest amenities for your trip. Despite being in the heart of the Alaska bush (with a spectacular backdrop of mountains), you can choose a main cabin or camp experience, and both are quite deluxe. The fishing goes without saying!
A remote lakefront location, Bearclaw lodge can only be reached by boat or floatplane.
You have access to all five lakes in the 1.6 million acre Wood-Tikchik State Park, the largest state park in the U.S.
We're able to offer varied Alaska fishing packages because we have multiple locations for fishing: Lake Aleknagik AND the Nushagak River.
Jake's Nushagak Salmon Camp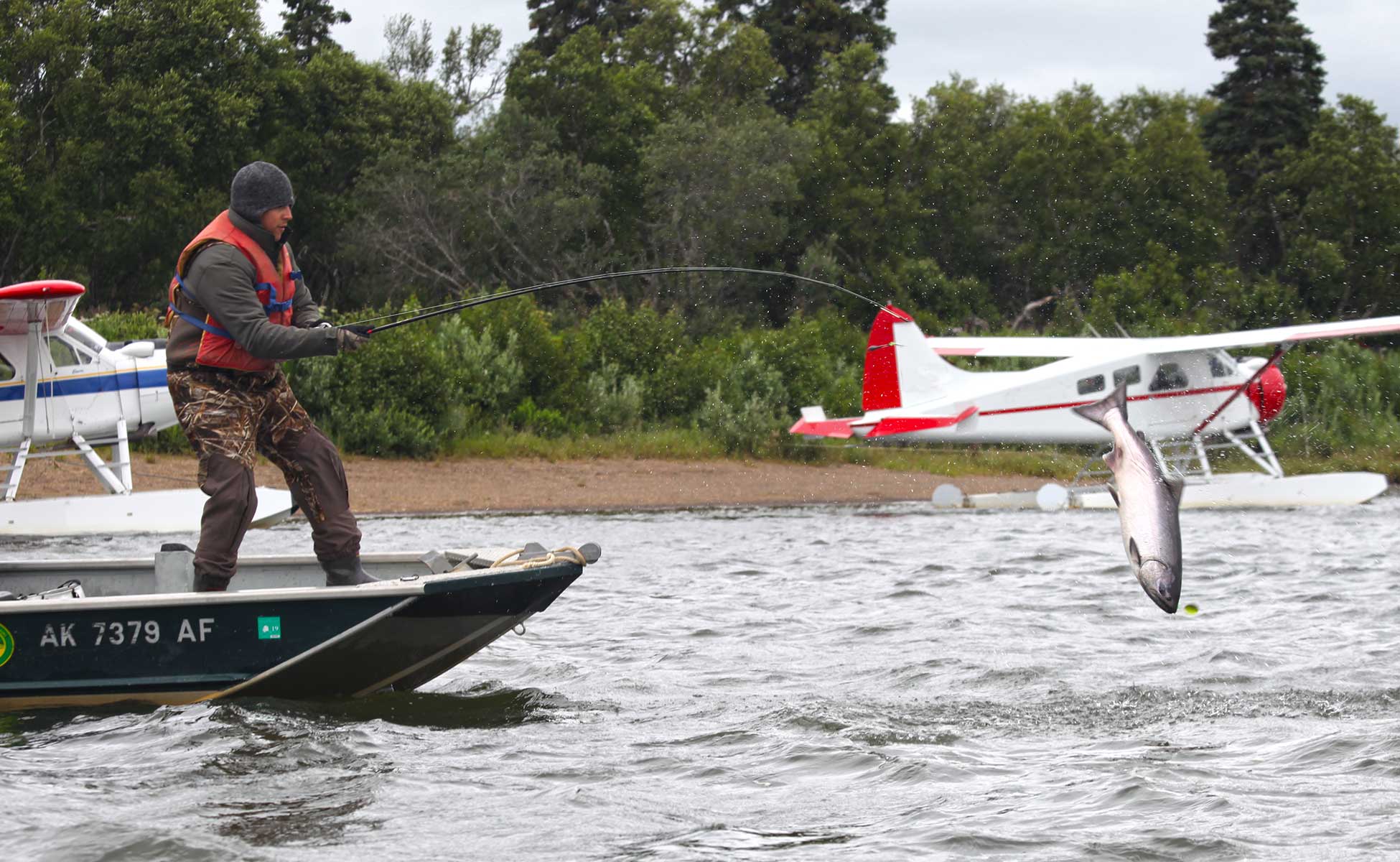 Jake's Nushagak Salmon Camp is all about the fish. Not only are they right on the world-famous Nushagak river, but their whole operation revolves around catching huge numbers of huge King and Silver salmon. Comfortable tents, hearty meals, and that's about it…except for very knowledgable guides and and an "it's YOUR trip" philosophy. With 19 hours of daylight in the summer, you really won't find any place where you can catch more.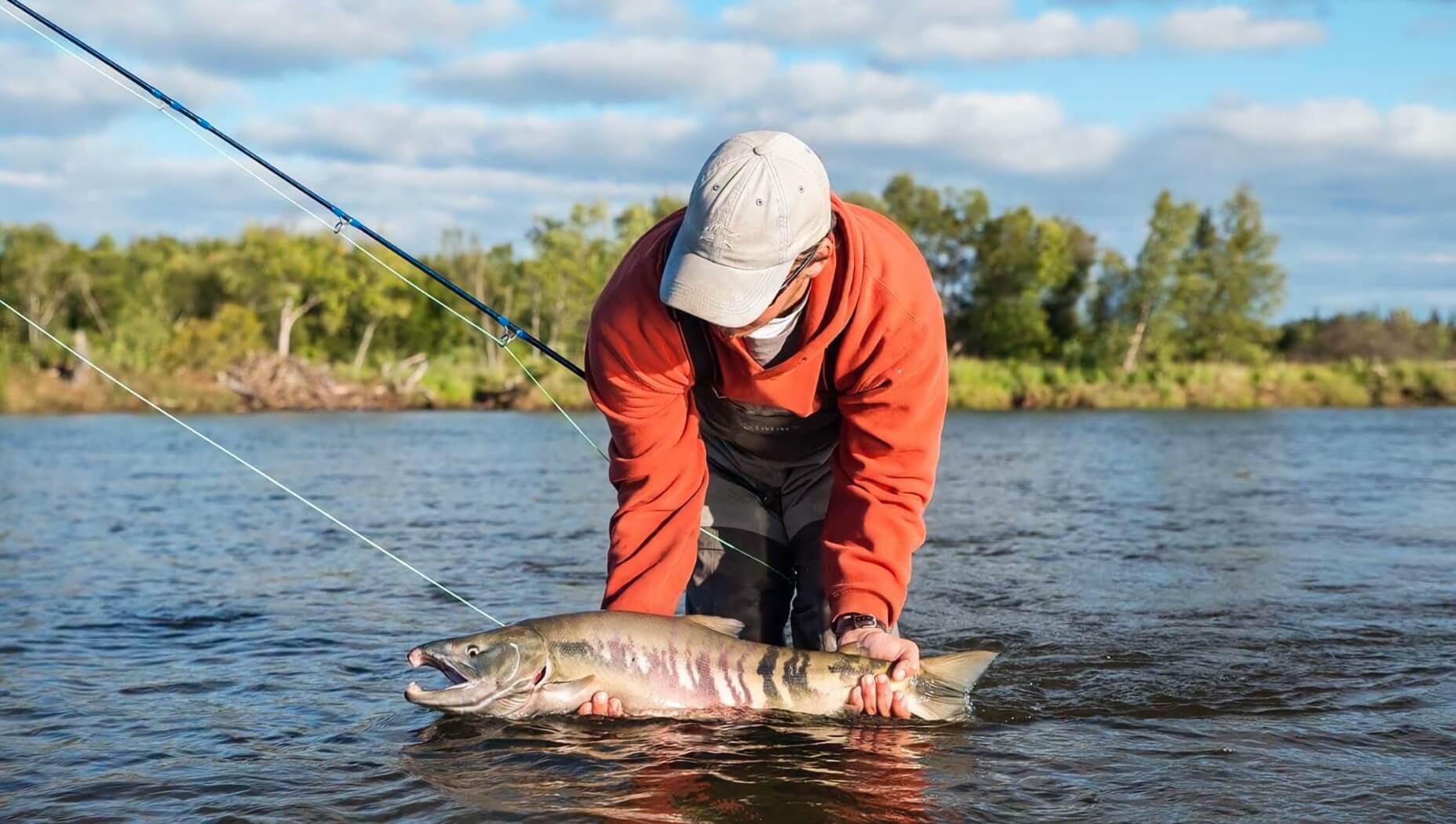 At the Alagnak Lodge you will enjoy an adventure that is all about you. This is a wilderness fishing lodge on tidal waters where the genetically pure salmon arrive on the incoming tides. We provide everything you need so you can make wonderful lifelong memories. Our mission is to deliver to you the wonderful experience you seek at a great value. You will have a lot of control over how you spend your days.
Fish when you want for up to 10 hours daily from morning through evening.
A true wilderness – the entire Alagnak River watershed is protected as an unspoiled wilderness. Our genetically pure salmon are wild from birth to spawning.
With a capacity of up to 20 clients we are large enough to accommodate extended family and business groups.
The twice daily tides deliver the fresh from the saltwater fish close to our lodge.
The lodge provides the up to date amenities and services you expect while remaining true to its heritage as a fishing camp. It delivers comfort and a top notch experience while maintaining an upscale fishing camp experience.