Vast wilderness, lakes, rivers, endless coastal shorelines make Alaska a dream destination for anglers and outdoor enthusiasts. Fishing is your passion, but there is no shortage of many outdoor activities to pursue in the "Last Frontier." From hiking, camping, paddling, off-road adventures to freshwater, saltwater, and fly fishing vacations, it's no wonder Alaska is at the top of your list.
For the best fishing vacation, book an all-inclusive Alaska fishing lodge. Fishing lodges in Alaska offer a wide range of offerings. Depending on the type of fishing holiday you're after, you can find an Alaska fishing lodge that will meet your needs. Before you book your trip, you need to do a little planning. Having a solid plan for your fishing vacation will make sure you get the most out of your fishing trip and investment.
If you're ready for the fishing adventure of a lifetime, here's what you need to know before booking an all-inclusive Alaska fishing lodge.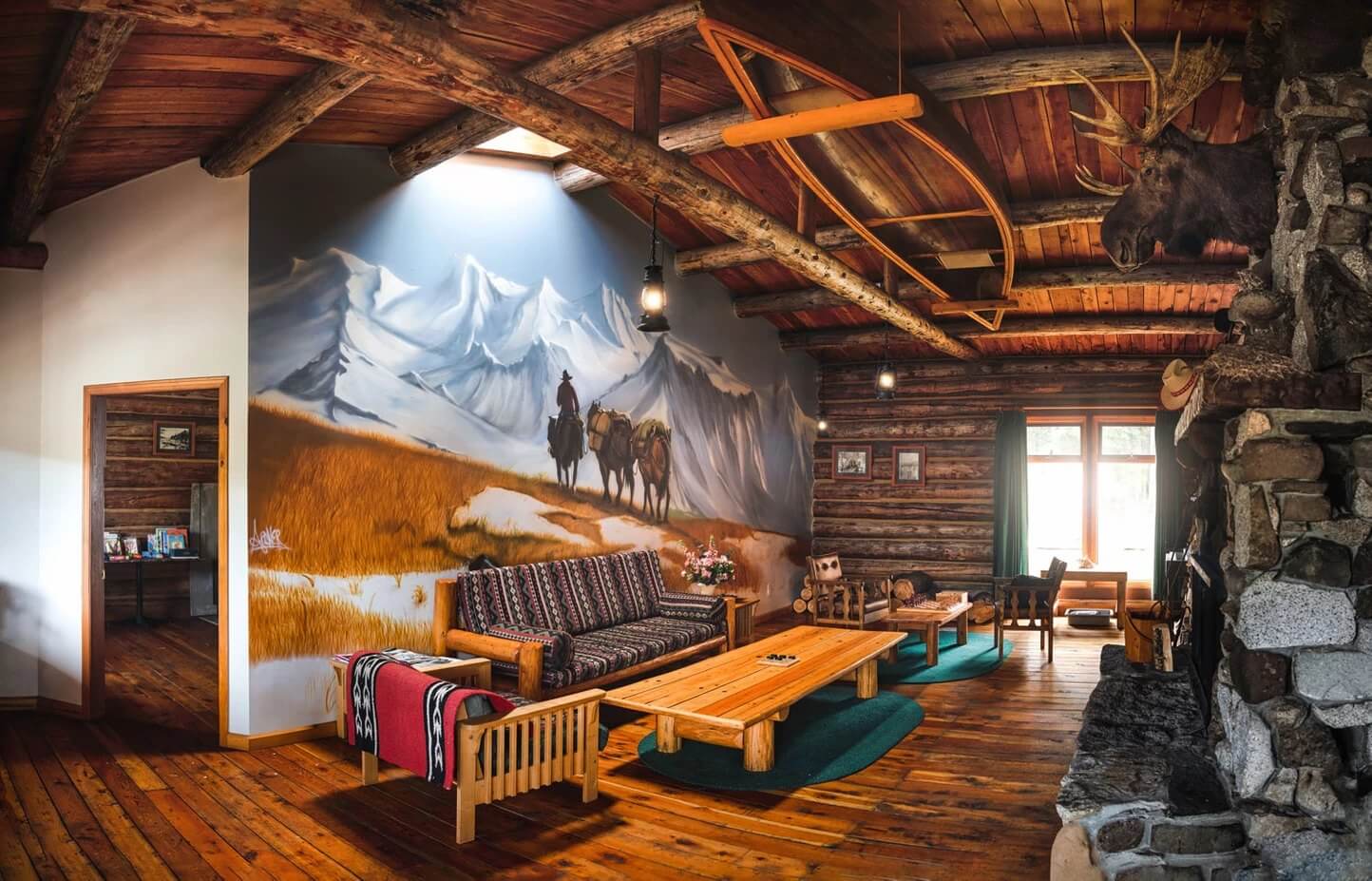 CHOOSE THE RIGHT ALASKA FISHING LODGE
There are many high-quality, reputable fishing lodges in Alaska. Some offer world-class saltwater fishing for both halibut and salmon. Others focus on annual salmon runs, located near the ocean or on a major spawning river. You can choose between a drive-in Alaska fishing lodge for easy accessibility, or embark on a remote wilderness adventure with a fly-in accessible lodge deep in the Alaskan wilderness. Here are the key things you need to research before booking your Alaska fishing lodge.
Once you've decided on the type of fishing holiday you want and the fish you want to catch, you can start researching lodges. The best place to begin your search is on fishlodges.com. Our website offers detailed descriptions of the main fishing destinations in Alaska. You can read up on each region before searching for an Alaska fishing lodge in your preferred area. Keep in mind that each location offers a slightly different fishing trip. Click the links to start exploring popular fishing spots in Alaska:
When choosing an Alaska fishing lodge in one of these locations, there are several factors you should consider. These factors can impact your experience, the species and quantity of fish you'll catch, how you can prepare for your trip, and if other activities are available in the area.
Booking a remote Alaska fishing lodge
Remote fishing lodges in Alaska are fly-in (or occasionally boat-in), and therefore accessible by aircraft only. They offer an authentic wilderness experience, far from the crowds, with access to unspoiled rivers, streams, lakes, and coastlines. 
The main consideration here is the weight of your belongings on flights—it's often quite limited, so you'll want to pack very light. There are many very remote all-inclusive fishing lodges in Alaska to choose from, so you shouldn't need to bring much anyway. The fishing lodge will usually have a guide of what clothes and personal items are necessary and what is not.
If you're going to be bringing fish home with you to pack your freezer, this weight is a consideration also. Most fishing lodges include fish processing in the price of their all-inclusive fishing packages, which includes one or more boxes of vacuum-sealed fillets. Check with the lodge about any extra costs to ship these home with you.
Booking a Drive-in Alaska fishing lodge near a town or city
Fishing lodges located near a town or city might give you more convenience and flexibility when it comes to travel and activities. Drive-in accessible fishing lodges in Alaska are generally less expensive than fly-in ones and are near to other activities that might interest you. Because of their accessibility, some don't have set lengths of stay like an all-inclusive Alaska fishing lodge in a fly-in location. Not having to commit to a set trip length gives flexibility if you want to add a weekend or a few days of fishing to your Alaskan holiday.
However, many lodges that are on the outskirts of towns or cities are designed to let guests plan out their days on their own. You'll enjoy your fishing activities, like an ocean charter or fly-out day trip, but what you do with the rest of your time is up to you. If you're interested in other Alaskan attractions, this might be a favourable option for your fishing vacation.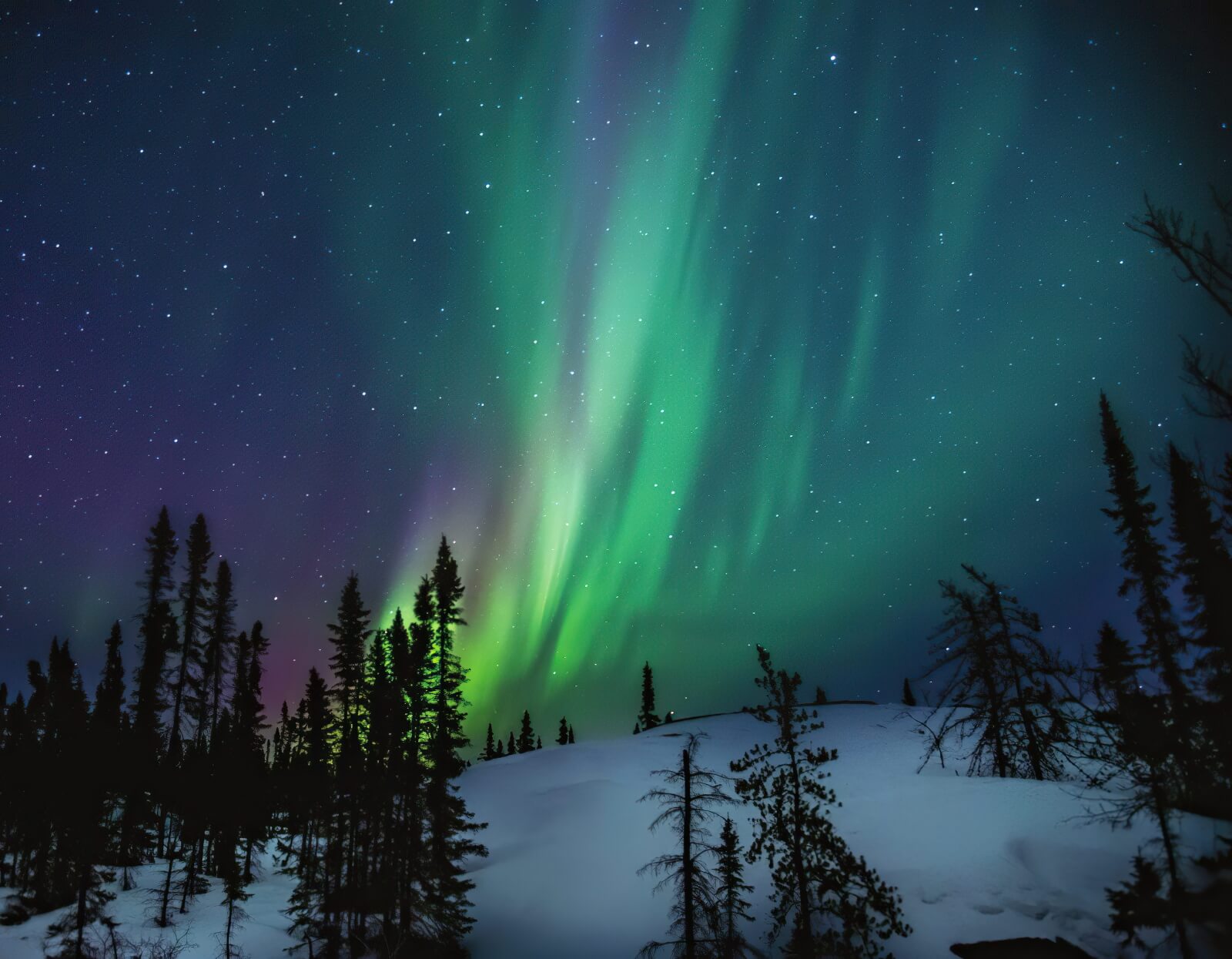 Alaska fishing lodge near a National Park
Alaska is home to 8 magnificent National Parks. These parks include:
You can find an Alaska fishing lodge near a park, but only a few are permitted to operate inside National Park boundaries. If they are allowed to fish inside the National Park, the Alaska fishing lodge must carry special permits, and these opportunities are few and far between (one is Alaskan Angling Adventures which operates within the Kenai National Wildlife Refuge).
Planning fishing vacations near a National Park still has its benefits. The fishing lodge will offer fishing activities outside the park, and you'll have access to some of North America's most breathtaking National Parks and preserves for other outdoor activities. Hiking, mountain biking, backcountry camping, wildlife watching, kayaking, and eco-tours are some other activities you might enjoy on your fishing holiday. You'll see breathtaking scenery and a lot of wildlife, so don't forget to pack your camera!
Choosing saltwater vs. freshwater fishing
A significant part of choosing a location for your Alaska fishing lodge is deciding on freshwater or saltwater fishing. There are some fishing lodges in Alaska that are situated to do both, and you can easy search for those parameters on the Lodges page. If your dream is to catch a gigantic 'barn door' sized halibut, then be sure to book an Alaska fishing lodge on the coast that offers halibut fishing. If you're after rainbow trout, then fishing lodges in Alaska located on a river or series of trout-abundant streams is your best choice.
Choose the right time for your trip
Alaska is a dream for sport fishermen and women. You'll find five species of salmon, including king (chinook), red (sockeye), chum, pink, and silver (coho) salmon. Halibut, rockfish, lingcod, a wide range of trout species, northern pike, arctic char, arctic grayling, and Dolly Varden are among the dozens of fish species you can catch here. However, every species of fish has a season. Within that season, the species will have a period of time where they peak, making for the best fishing. Knowing what time to come for the specific fish you want to catch is vital when you book your Alaska fishing lodge.
When you're searching for fishing lodges in Alaska on the website, there is a fish species availability calendar on each lodge profile. Seeing the type of fishing they offer, and when your desired species is at its peak, will help you narrow down your search for the best Alaska fishing lodge for your holiday.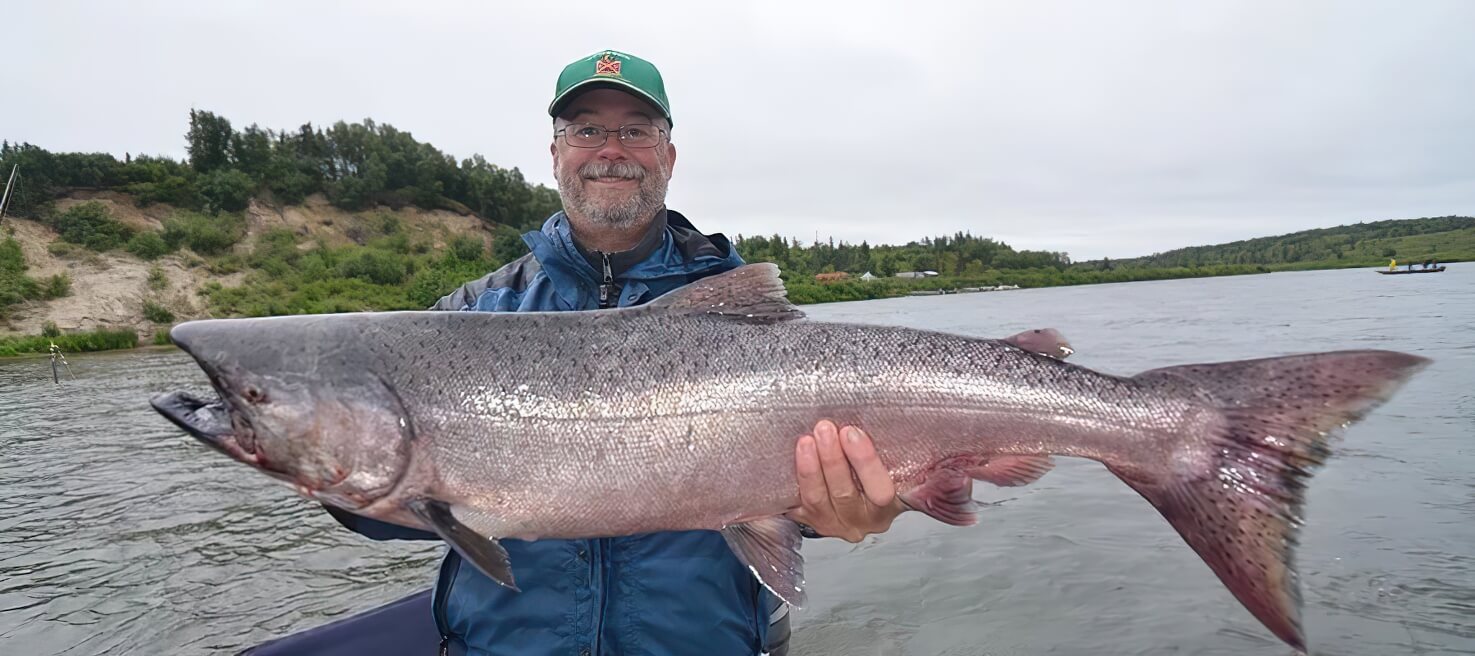 Summer is generally the best time to fish in Alaska. Fortunately, this time coincides with Alaska's best weather. The peak season for salmon fishing is May through September, but silver salmon fishing can be productive through November. For details on peak times for specific species of salmon, read about the best time to fish at Alaska fishing lodges.
For halibut fishing and ocean charters in general, the best time to book an Alaska fishing lodge is June through September. Not only are the halibut the biggest, and the hungriest, the water is also the calmest and the weather most agreeable.
If you're after freshwater fishing vacations, you'll find fishing lodges in Alaska near rivers, inland lakes, and streams. Whether you're planning to book a fly-in Alaska fishing lodge, or one accessible by car, summer still offers some of the best fishing. Expect to catch a variety of trout, including trophy rainbow trout, arctic grayling, Dolly Varden, northern pike, arctic char, burbot, and even some landlocked salmon.
There are fishing lodges in Alaska that are open year-round and offer winter fishing vacations. The winter landscape in Alaska is a sight to behold. If cold weather and short days don't bother you and prefer a quiet holiday with very few tourists, it might be a good option for you.
Fishing is challenging in the winter months as the fish slow down. They don't travel very far for food this time of year, and you might not have as much action on the line compared to summer fishing. Still, you can have an enjoyable fishing holiday if you adjust your mindset, do your research, and choose your Alaska fishing lodge right.
An Alaska fishing lodge might offer halibut fishing, as they can be caught year-round in some locations. For ice fishing, you can catch rainbow trout, arctic char, northern pike, arctic grayling, and even the odd landlocked salmon. November through February is the best time for ice fishing because the ice will be thick enough to walk and drive on safely. Check with your Alaska fishing lodge regarding ice thickness before you book your winter fishing vacation.
Research the details of your Alaska fishing lodge
Choosing the right time and location for your fishing holiday is essential, but it is crucial to research all the details of what is included when you book fishing lodges in Alaska. Every Alaska fishing lodge is a little different and provides slightly different offerings and package prices. You want to make sure everything you want or need to be included in the price before you book your trip. Here are some key things to consider:
Will the cost fit into your budget?
Many factors will determine the cost of your Alaska fishing lodge. Fly-in, remote fishing lodges in Alaska are typically more expensive than drive-in accessible fishing lodges. Remote fishing lodges are more expensive because they have to pay more to transport guests, staff, supplies, food, and other materials. It is a larger investment, but many returning anglers will testify that the cost is well worth it. Some drive-in Alaska fishing lodges might take advantage of their easy accessibility and increase their prices accordingly, too. So this is something you should consider.
Fishlodges.com has done the research for you
You can read more about what determines the cost of an Alaska fishing holiday in our recent guide: What do Alaska fishing vacations cost? The article breaks down the factors that will determine the price and includes average cost estimates for saltwater, freshwater, and fly-fishing vacations in Alaska.
Fishlodges.com also provides current prices for all packages of all the Alaska fishing lodges in our directory. You can compare the price of one Alaska fishing lodge to other lodges by looking at the lowest per-day, per-person price. We find this number by taking the per-person cost of all fishing packages and dividing by the number of days fishing included in the package.
You (Generally) get what you pay for
Remember that the cheapest price per-person, per-day, isn't always the best choice. The other Alaska fishing lodge details you should consider are listed below. They included guided vs. unguided trips, guide-to-guest ratio, included gear, meals, fish processing, and other useful information.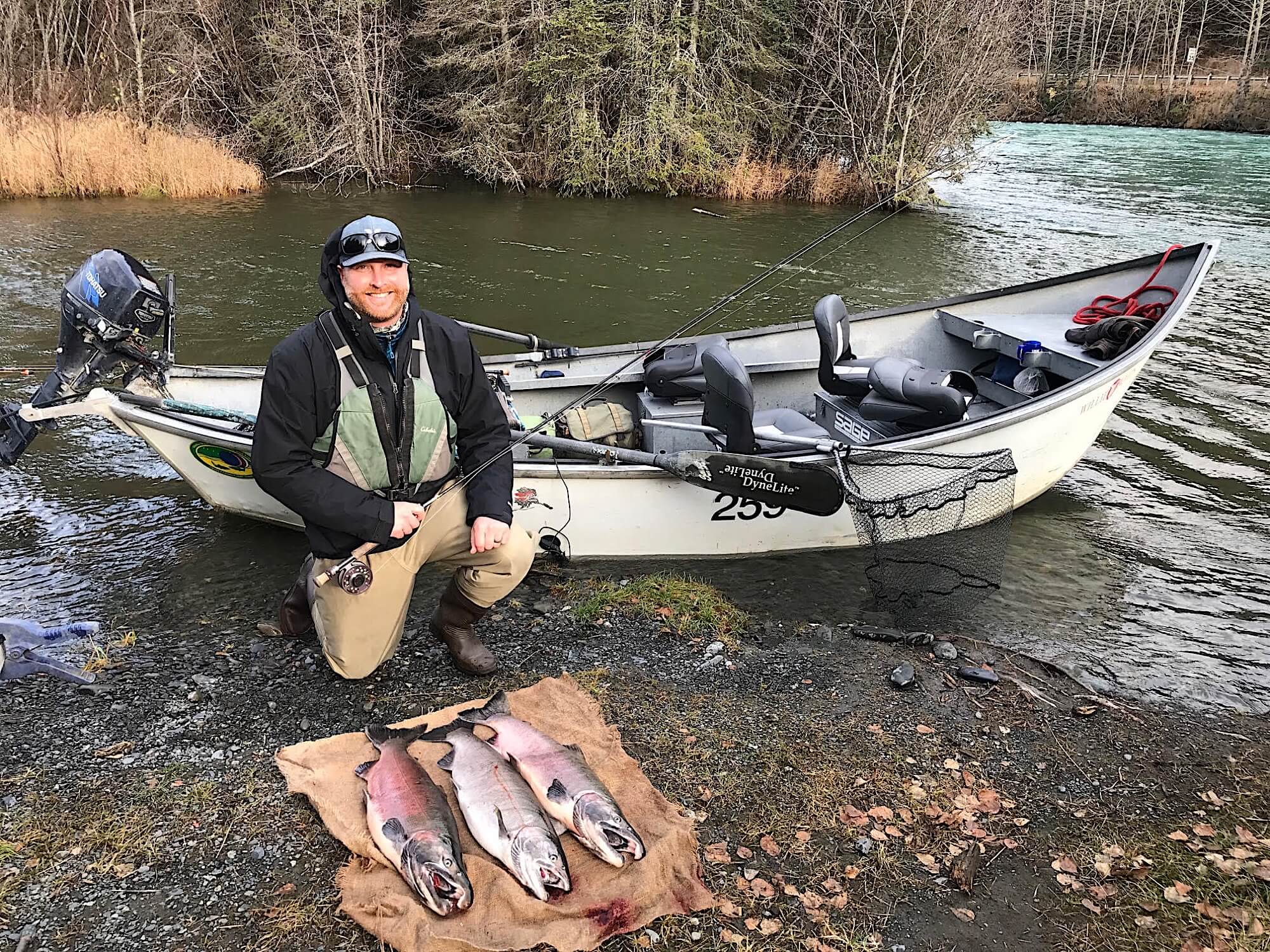 Guided or unguided fishing holidays
An unguided Alaska fishing holiday will be less expensive, but each option comes with its pros and cons. Guides at Alaska fishing lodges are experienced. They'll know where to go, when is the best time of day, what bait to use, how to bait the hook, and can provide interesting information about the landscape and history of the location. Most guided fishing holidays include everything you need for the trip, including rods, reels, rigging, waders, flies, bait, and so on. If you're booking a fly-in, remote Alaska fishing lodge, it will be a guided trip. If you want a guided fishing holiday, check with the Alaska fishing lodge to see how many hours of guided fishing is included.
A con to a guided Alaska fishing holiday is that some might take you to more common fishing spots. That means you might not be alone on the river or creek. If you're an expert angler, are good at planning, and have done plenty of research, you might find the cost-saving benefit of an unguided fishing holiday more appealing. The choice is yours.
Consider the guest-to-guide ratio
If you've chosen an Alaska fishing lodge that offers guided fishing, look into the guest-to-guide ratio. For many guided fishing tours, the average ratio of guides-to-guests is 4:1. Some lodges provide as much more personal level of service with a 2:1 ratio. If you're an expert angler, you might not care so much about having more time or attention with a guide. If you've booked fishing lodges in Alaska to target a particular species of fish, like arctic grayling, for example, you might want the extra attention from a guide to help you achieve your goals.
Keep in mind that fewer guests per guide could bring up the price of your fishing trip. It means the Alaska fishing lodge has to hire more staff to give each guest more attention. And, regardless of the ratio, make sure you always tip your guide.
What's included in the all-inclusive fishing package?
Fishlodges.com has a handy chart that shows you what is included and what isn't for each Alaska fishing lodge package. Key things to look for is gear, processing, transportation, accommodation, and meals.
As mentioned before, an Alaska fishing lodge that offers fully guided fishing tours will likely include all the gear you need for your trip. Some do not. You must double-check this before you book your trip. Some fishing lodges might include rods, reels, and flies, but expect guides to bring their own waders from home. An Alaska fishing lodge might provide rain gear but expect each guest to bring appropriate clothing and outdoor gear in addition to that. Fortunately, each Alaska fishing lodge will have a "what to bring" checklist, so you can be sure you have what you need for a comfortable, safe, and memorable trip.
Be mindful of weight restrictions for fly-in fishing lodges in Alaska. If your Alaska fishing lodge of choice is only accessible by airplane, there will be weight restrictions for your luggage. You must check this before you pack, otherwise you might end up leaving things behind at the airport. In some cases, you can pay an extra freight fee if you need to bring along additional items, but you need to arrange this with your Alaska fishing lodge before you get there.
Fish processing might not seem like a significant offering if you plan on cleaning and filleting your fish for your suppers while in Alaska. If you want to take your catch home, however, you'll need to have it processed properly for travel. That includes cleaning, filleting, vacuum packing, freezing, and packaging your catch for transport. Your catch is valuable, so make sure it arrives home to your freezer safely!
Most fly-in fishing lodges will cover transportation via a small plane from an Alaska location, like the airport in Anchorage, to the remote Alaska fishing lodge destination. That means you're responsible for the flights from where you live to the connection hub in Alaska only. Some fishing lodges in Alaska do not provide this return transportation, so that means you are responsible for getting yourself to and from the lodge yourself. Each fishlodges.com lodge listing shows exactly what is covered and where you need to travel to.
Don't forget to consider the boats
Unless you're fly-fishing, you're going to be spending a lot of time in a boat, particularly for a saltwater fishing trip. If things like a bathroom or heated cabin onboard are important to you, make sure your Alaska fishing lodge can accommodate it. If you don't like the size, style, amenities available, or quality of the boats, you won't regret looking elsewhere. Make sure the lodge provides a description and photos of their boats.
Not every Alaska fishing lodge is all-inclusive, and some might offer accommodation but will be self-catered. All-inclusive fishing lodges will provide accommodation, meals, snacks, drinks, and some, even alcohol. Others might include meals and non-alcoholic beverages, so if you plan on drinking alcohol, be sure to BYOB. You can check these details before booking your Alaska fishing lodge. To see the quality of food or accommodation, browse through images on the lodge's profile. Viewing the photos will give you a pretty good idea of what you can expect.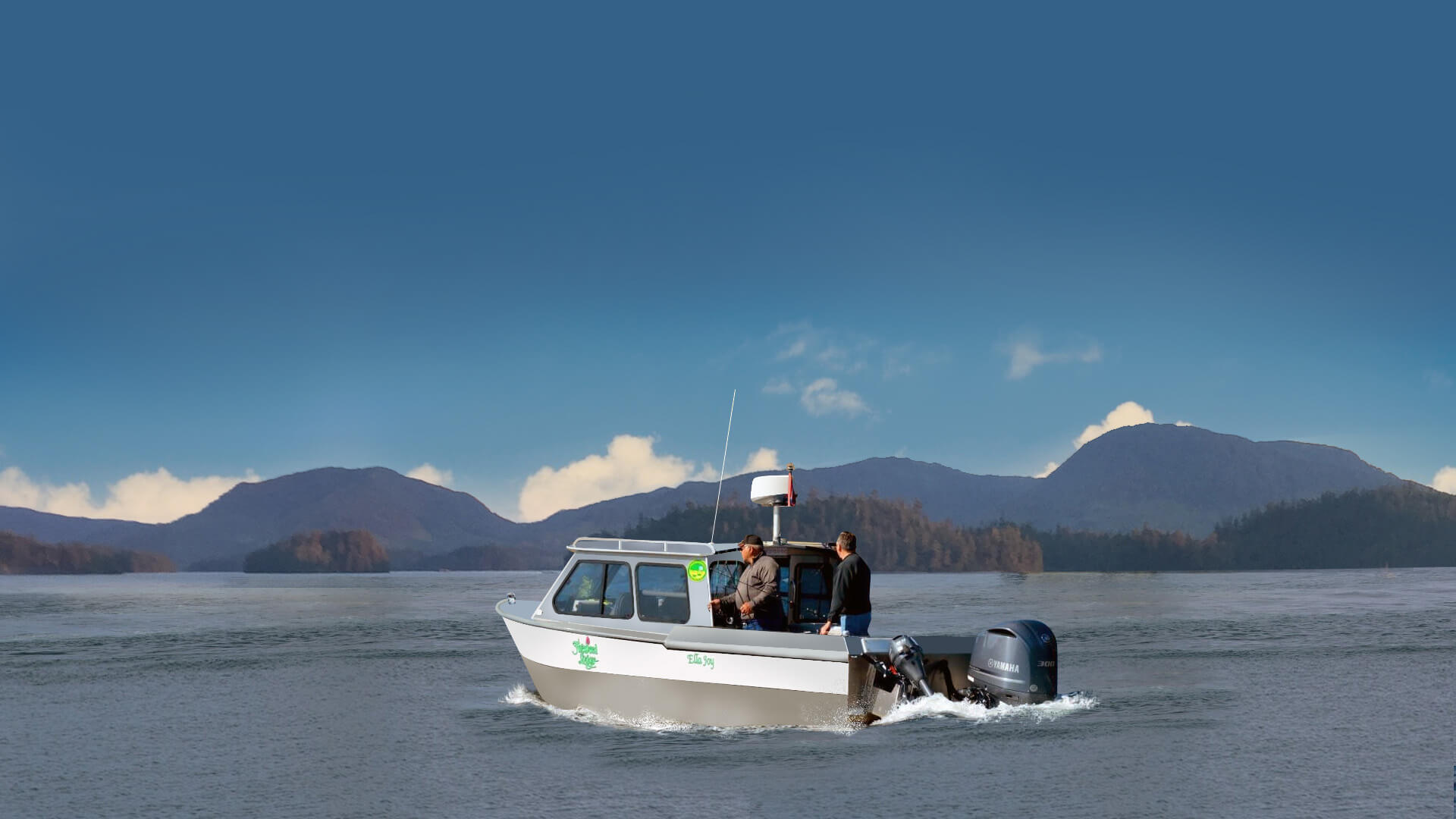 Ready to book your Alaska fishing lodge?
The best place to get started is by using browsing all the lodges on fishlodges.com and filtering in order to narrow down the list to only those that offer what you want. You can filter by location, type of fishing, trip duration, boat preferences, and other lodge details.